You have just added the following item to your shopping bag:

You have just saved the following items for later:

Close
Size Information:
Original Size: Accessories - Taiwan
One Size
Front Length : 29cm, Rear Length : 72cm, +-5cm
"One Size" measurements may be different depending on brand. Please refer to the product measurements to confirm if this "One Size" product fits you.
Material & Care Information
Material:
Heat Friendly Fibre
Color:
Coffee
Wash care:
Hand Wash Only
More Information
Catalog No.:
1024282987
Special Deals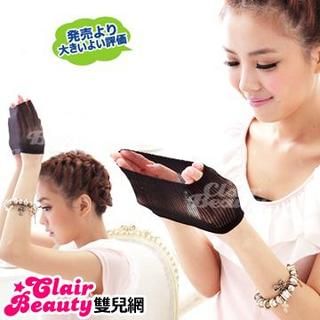 Get a wig cap for free!
Buy a full wig and get a
wig cap
for free!
Free gift subject to availability.
See all special offers at YesStyle.com
About Clair Beauty
Taiwanese brand Clair Beauty specializes in quality hairpieces, extensions and wigs that are comfortable and easy to use.

Clair Beauty takes pride in using Kanekalon, a top-of-the-line Japanese synthetic fiber that is heat tolerant and feels silky smooth like natural hair. Withstanding up to 180 degrees Farenheit, Kanekalon fibers allow the wig to be styled with any hair dryer or curling iron for a unique finishing touch. Each Clair Beauty full wig features a specially designed cap that is adjustable to fit most sizes and is made from a breathable fabric to ensure all day comfort.

Clair Beauty collaborates with numerous renowned Taiwanese hair stylists to create a wide variety of wigs and hairpieces designed to offer women a unique hairstyle. Whether it's long, short, wavy or kawaii, Clair Beauty offers every woman a hairpiece for a stylish transformation.
Learn more about Clair Beauty
Collapse
Browse More Clair Beauty Sizes
Additional Product Information and Images