The YesStylist Editors devote a lot of our time trying to learn as much as we can about fashion and beauty. Aside from researching, brainstorming, writing or editing, we also enjoy chatting about the latest beauty products we're trying out. We discuss what we like about them or bring up the ones that didn't make the cut on our vanities.
Small Talk is the newest addition to the YesStylist. It's where we talk about absolutely anything. For the first feature, we're exchanging our thoughts on TROIAREUKE's Aesthetic Start Kit, which includes the ACSEN Oil Cut Cleansing, Skin Complex Toner, Anti Trouble Formula Ampoule and Recovery Cream.
Follow our conversation about these latest additions to our skin care routines:
Romy: Hey guys! How did everyone find the TROIAREUKE start kit?
Dianne: I've been using it for over a month and I love it! Especially the cleanser!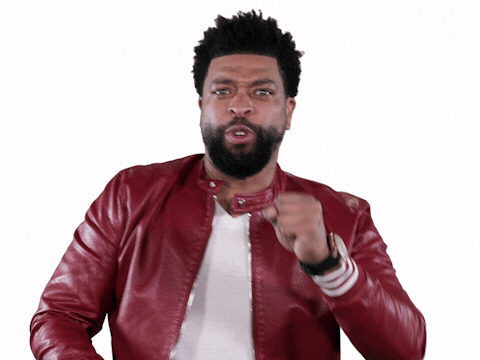 Zoe: Lol, I'm okay with the cleanser.
Romy: I'm obsessed with the cleanser too!
Maureen: I'd say I love the toner the most though 😲
Zoe: Is it me or does the cleanser have a strange texture?
Dianne: I do use it as my 2nd cleanser since it doesn't get rid of the heavy waterproof makeup.
Zoe: Agree. I do my usual oil cleansing before using it.
Zoe: But my fingers feel so weird lol.
Romy: I've actually used a cleanser before with a similar texture to the Oil Cut Cleansing so to me, it wasn't strange but I agree it's very different from all the usual cleansers out there.
Dianne: Hmm, the gel-like texture? I think it's fine!
Zoe: It's not very gel-like though. It's like water pretending to be gel 😆
Dianne: I really like the feeling afterwards since it doesn't have this drying effect, but since I have oily skin perhaps that's just me.
Maureen: I feel like it's too squeaky clean for my dry skin.
Romy: It does feel weird that it doesn't foam but it does a great job at cleaning my face after my oil cleanse. There's no "overly cleansed" feeling, if you know what I mean.
Zoe: I agree with Maureen. Although it's non-drying, it feels almost screechy when applying.
Maureen: I prefer foam cleanser.
Romy: Dianne and I probably have the same feeling after using it since I also have oily/combination skin.
Dianne: I'm completely sold on this cleanser you guys!
Romy: I just wish it came in a tube so it's easier to squeeze the cleanser out! Or even a pump.
Maureen: Agree!
Dianne: That's true, you have to tap it out lol.
Zoe: It's quite watery though so comes out fairly easy for me haha.
Maureen: I'm always too lazy to use it cause it's hard to dispense.
Romy: Agree! Sometimes I end up squeezing out too much.
Maureen: The bottle is too rigid!
Dianne: The toner is definitely easy to use though. I love spraying it on my face!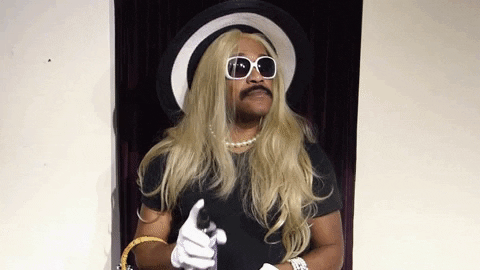 Zoe: Super easy #sprayandgo
Romy: Am I the only one who prefers to use cotton pads with the toner?
Dianne: It feels extra special if you spray it.
Maureen: I just spray and pat.
Zoe: I only use the ampoule toner in the mornings, because I like using toners with cotton pads too.
Dianne: I've been using it day and night (when I can remember) and I defos see a difference in my skin, not brighter but definitely a glow ~
Romy: I use it day and night as well, and I especially like how it leaves a cooling sensation for me. I feel like it cools my (usually overheated) skin down.
Maureen: My skin became less sensitive, it's HG!
Zoe: It smells nice too!
Dianne: Romy, which one's yours again?
Romy: Mine's the blue one. It has green tea in it – the perfect ingredient to soothe my annoying blemishes!
Dianne: I think mine has a mild scent…can't really smell it unless I sniff real hard 😆
Zoe: Mine smells like flowers!
Dianne: Ooh lucky!
Zoe: But I can still smell a hint of alcohol.
Dianne: Yours is the green moisturizing one right?
Romy: I wish mine smelled like flowers.
Maureen: Did you guys shake it before use? I always forget!
Zoe: Ooops, never shook mine!
Dianne: I try and shake it before every use but I don't think it "unmixes" itself after the first initial shake.
Zoe: It's true, the layers haven't separated since.
Romy: Yes I shake it every time. I think I get a bit too violent shaking it though!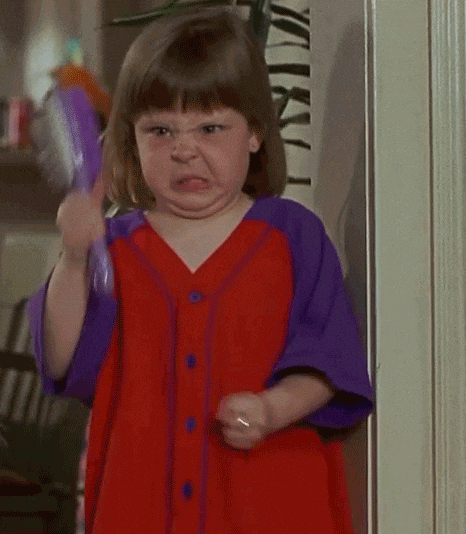 Dianne: Do you think it matters?
Romy: I think it helps so the ampoule mixes in well with the toner and you get its benefits.
Maureen: Mine didn't unmix too, I got the red one. Maybe I should try shaking it next time.
Dianne: The only thing from the kit that I don't see myself using the whole year would be the moisturizer.
Romy: High five!
Dianne: It feels great during the dry winter but… I don't know how it'll fare during the summer.
Zoe: Whaaat?! I love the moisturizer!
Romy: I'm not much of a fan of the moisturizer either.
Maureen: I use it more as a spot cream.
Romy: The first night that I tried it, I woke up looking like a grease pan!
Zoe: I use it at night and in the mornings before makeup all over face lol.
Dianne: I feel like it'll make my skin feel slick during the summer heat.
Zoe: And then I realize it's actually a spot cream….
Maureen: Yup, coz I saw there's centella in it.
Romy: Maybe it's a bit too rich for oily skin types?
Dianne: Yeah it definitely is but just a little goes a long way during the dry season.
Romy: I tried using it as a spot cream too and it works great for that.
Zoe: I feel a bit silly using it as face moisturizer but it's better than most products that are actually face moisturizers lol. Makeup stays better for me, not a single day of dry skin during winter haha.
Romy: I also tried using it on my cheeks and another separate moisturizer for my oily T-zone. #thecombinationskinlifeishard
Dianne: Did you guys incorporate it into your normal skin care routine? I was worried that it wouldn't react well with the other products but it was fine with mine.
Zoe: Oh yeah, I alternate.
Dianne: Since Maureen has sensitive skin, did it aggravate yours in any way?
Maureen: Quite the opposite, it saved my skin!
Romy: That's great! I added it to my night routine and thankfully didn't break me out either.
Maureen: I put it over blemishes and it helps!
Romy: Dianne, do you prefer using it at night rather than during the day since you have oily skin?
Dianne: I use the cleanser and toner day and night but skip out on the moisturizer in the mornings though I sometimes use it after a night of heavy makeup since I usually triple cleanse on those nights. Gotta moisturize yo!
Romy: Triple cleanse?! 😲
Dianne: Yahhh
Zoe: Me too!
Dianne: The oil is intense after all that heavy waterproof stuff.
Zoe: Two layers of oil cleansing then the oil cut cleanser. Right now I'm alternating this set with my Dear Klairs 4 Step skincare. But the ACSEN recovery has completely replaced the rich moist soothing cream for me!
Dianne: Overall I definitely love the kit but the price is a hefty one for me 😟
Zoe: Yeah, but it's Salon grade!
Romy: Agree! The price is definitely something to consider. For me, I use the cleanser both day and night. I apply the toner during my morning routine but switch to the Dear Klair's toner at night. I also use the ACSEN recovery cream for both my morning and night routine, but I only apply them on my dry cheeks.
Maureen: I'll probably be getting the toner and cream again.
Zoe: Cream for me!
Romy: And cleanser for me!
Maureen: I feel like the cream can last quite long if used as spot treatment.
Zoe: Surprisingly I haven't run out yet.
Dianne: I've got plenty left!
Zoe: Gimme yours lol.
Maureen: As for toner, considering it's an ampoule + toner, it's worth the deal.
Romy: I have plenty of the cream left too but my cleanser is almost finished ☹️
Dianne: I've been spraying the toner a bit too liberally. I love it too much!
Maureen: It's addictive!
Zoe: #sprayingalldamoneyaway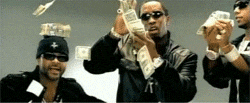 Dianne: Gonna get it again for sure.
Maureen: I wanna keep one on my work desk too.
Romy: Oh yes, perfect for a mid-day mist!
Dianne: Although I said the price was something to consider for me, I definitely love the cleanser and ampoule + toner!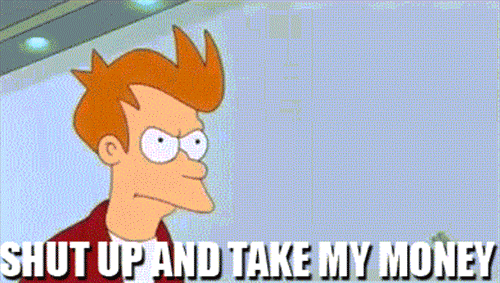 Considering trying out the Aesthetic Start Kit for yourself? Before adding it to your cart, figure out what your skin type is so you can pick the product that suits you. Here are ours:
Zoe: Normal to dry skin
Dianne: Oily skin
Romy: Combination, sensitive and acne-prone skin
Maureen: Dry, sensitive, acne-prone and aging skin
If you were entertained by our chat and want to follow our next conversation, leave us some love in the comment section and tell us what you'd like to hear from us next!
(Visited 354 times, 1 visits today)