Estimated Reading Time: 6 minutes
The YesStylists are always trying out new beauty products from different brands, but are there certain skin care brands that really tickle our fancy? In this installment of Small Talk, we have an impromptu discussion about which Korean skin care brands hold a special place in our hearts (and shelves).
Zoe: Just wondering…. Seeing as we're always trying new K-Beauty stuff and all, do you all have a favorite Korean skin care brand at the moment? 🤔

Dianne: I think everyone definitely has a go-to brand! As much as I love trying out new skin care products, going back to HYGGEE is incredibly comforting to me 😂
Zoe: HYGGEE really? Ooh tell me more!
Dianne: Idk if it makes sense, but it leaves my skin feeling soothed and fresh. This is all thanks to Romy!
Romy: I love HYGGEE ❤️ What's your favorite product from them?
Dianne: I read your review about HYGGEE aaaaages ago and decided to give it a go! I particularly love the All-In-One Mist. In fact, that was my first ever mist and it's the reason why I now LOVE trying out new mists all the time. But at the end of the day, no matter how good a mist is, HYGGEE is basically my first (mist) love ❤️
Romy:Their All-In-One Mist is also one of my favorite mists – it's so refreshing!
Dianne:It's got such a fine, lightweight spray that it feels like walking through a foggy day 😂 I feel like it also seeps faster into my skin yet delivers long-lasting moisture!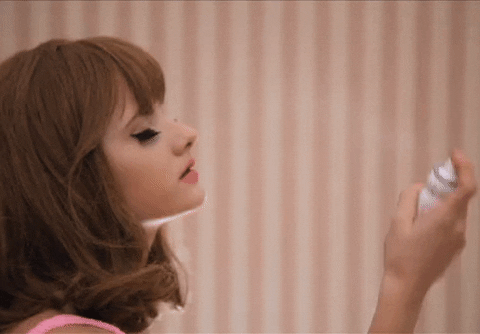 Maureen: Is walking through a foggy day a good thing? XXXD I thought you'd prefer something cuter – HYGGEE has this minimalist look.
Zoe: And we all know Dianne is a maximalist 😂
Dianne: HAHAHAH yes I would say so (XD) But I always go on the minimalist side with skin care! It's a completely different matter if it's makeup.
Sarah: I actually just tried HYGGEE's Onestep Facial Essence recently and loved the minimal packaging and gentle formula as well 🥰
Dianne: YES!!! Minimal and gentle formulations are the way to go with skin care!
Maureen: I do love its concept, which is adapted from the Danish word meaning to live well with simplicity.
Michelle: How much more minimalist can you get?!
Dianne: I thought it means to give comfort in simplicity? Either way, I love it! I'm defo more minimal towards skin care — sometimes a mist is all I need, especially when I'm inside all day. This one is incredibly multifunctional, and you can use it even on top of makeup!
How about you girls? Can anybody sway my affections to a different skin care brand?
Zoe: I think it's hard to sway you unless you have the same skin type as me 😂 But like you, I read one of Romy's reviews and got hooked on a brand!
Romy: Hahah which skin care brand is that?
Zoe: It's make p:rem babyyyyyy ❤️ Although I've only tried two products from them thus far 😂
Romy: Ahh that brand almost made it to the top of my list 😂
Zoe: I've only tried their Lifting me serum and cream, but no joke, I'm literally using it every day, I'm living it! Now eyeing up everything else from the brand 🤓
Maureen: What do you like about the serum and the cream?
Zoe: They literally saved my dry skin! I've not had a serum that worked as well on my skin as this one, and its texture is just unique. It's kind of in between a cream and gel, and just leaves my skin super soothed and plump! Alsooooo, the night cream is super nourishing! I hadn't woken up to soft and firm skin for months before using it, and it didn't irritate my skin!!! 🙌
Dianne: Oooh! I love those kinds of texture! I know your skin is dry, but do you think it could work for other skin types?
Zoe: I think the serum will also work for other skin types! The cream might be a little too nourishing for oily skin.
Maureen: Romy, you said make p:rem almost made it, so what's your fave?
Romy: It's a close call between make p:rem and Dear, Klairs. I love them both but since I haven't tried that many products from make p:rem, Dear, Klairs made it to the top!
Dianne: Dear, Klairs is my close second! I love everything from them!
Michelle: I'm ashamed to say I haven't yet tried anything from Dear Klairs – but I keep hearing raves about it!
Sarah: Ahhh yess, I'd heard so many good things about the brand and now the Supple Preparation Facial Toner is a constant in my routine 🙌
Romy: Omg you have to try their products! I have combination skin and my skin loves everything from them. Michelle, you have the same skin type, right?
Michelle: Yea combi skin here!
Romy: You should give their Supple Preparation Toner a go! Many toners I've tried leave my skin feeling tight and dry, especially around my cheeks, but this is the only toner that hydrates my combination skin.
Maureen: Do you prefer scented or unscented? I'm afraid of anything that has essential oils in it.
Romy: I tried both the original and unscented versions and neither one irritated my skin! My skin is quite prone to blemishes, so at first I thought the original one would break me out too. But I'm glad it didn't 😀 In terms of hydration, I'd say the original one is more hydrating than the unscented one.
Michelle: What's the scent like?
Romy:To me, the scent is like a mixture of flowery or fruity essential oils.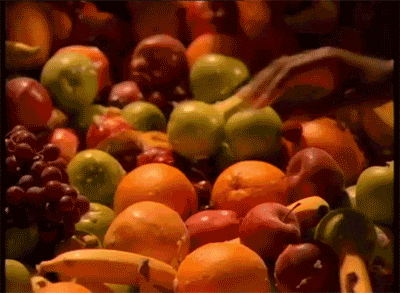 Maureen: I have mixed feelings for Dear, Klairs, but I do like that it's cruelty-free.
Sarah: Why the mixed feelings? Which products have you tried?
Maureen: My first experience with Dear, Klairs was the Illuminating Supple Blemish Cream – it's supposed to change color to adapt to the color of my skin, but I prefer normal liquid foundations. But I do love its Midnight Blue series.
Dianne: OMG Yes! The Midnight Blue Calming Cream is my fave! I think I'm on my second or third tube! I love how the blue hue is all natural!
Sarah: Dianne, I remember seeing that on your #YesStayIn IG story! You were struggling to get the product out coz it was nearly empty 😂
Romy: Ooooh I love that cream too! It's so soothing for my blemishes.
Dianne: YES! OMG I was scared it was gonna be empty so soooon 😭 I think it's great for all types of skin~ no wonder even you like it, Maureen! Sensitive skin must be tough!
Maureen: Yes, I always struggle to find the right products. I'm recently in love with iUNIK ❤️
Romy: I haven't tried anything from that brand yet. What are your favorite products from them?
Maureen: At first, I just wanted to try something with propolis in it, so I got my hands on the Propolis Vitamin Synergy Serum and Eye Cream. My skin loves them!
Zoe: I've only tried the beta-glucan stuff from iUNIK. What does propolis do? 😲
Maureen: It soothes and repairs my damaged skin! Plus, it doesn't feel sticky at all. It gives just the right amount of moisture so I won't feel greasy the day after. And you have to smell it! I'm always lured to open the bottle just to smell it.
Zoe: Does it smell like honey? 🤩
Maureen: I'd say a little less sweet than honey? But it does have a delicate floral scent. The serum looks like honey too.
Romy: Do you use the eye cream for both your AM and PM skin care routines?
Maureen: I do – I actually use it on my whole face XD
Dianne: Does it feel sticky? I always think anything with propolis will feel uber sticky on skin 😲
Maureen: It actually doesn't! I imagined the serum to have a honey-like texture, but it turns out to be quite liquidy. I'm also glad it doesn't break my skin out.
Romy: Interesting! Any product that doesn't break you out is enough to convince me to try it! 😍
Maureen: Sarah, I think you've been trying a lot of AC care lines too. Is there anything you'd recommend?
Sarah: Yess, my skin is super acne-prone so I'm always looking for products that will calm the situation down. I looove and super recommend Neulii's AC Clean Saver line!
Zoe: Ooh never tried! Is there a specific product that you love?
Sarah: The line comes with a toner, serum and cream (which is great for kickstarting your skin care routine) and all three are equally good — I use all of them every single day. They're lightweight, quickly absorbed, and super soothing and moisturizing.
Dianne: I've never heard of Neulii before!
Romy: Me neither! But I'm really liking their minimalist packaging.
Dianne: I'm looking for a new lightweight cream, and my skin has a couple of angry little blighters! Do you think this one's fine for oily skin too?
Sarah: Yess definitely! It's not heavy at all and I can put it on in the morning right before my makeup. The formula controls sebum secretion as well so it's actually perf 👌
Romy: Are any of the products from the line scented?
Sarah: All the products have the same light, refreshing scent. Personally it reminds me of Fanta LOL, but a less sugary version.
Michelle: LOVE Fanta! You have me sold right there.
Romy: Haha what a unique scent 😂
Sarah: Michelle, as a fellow combi skin gal, I'm actually dying to hear about your fave brand 🙈
Michelle: My holy grail (atm) is Olivarrier! It's vegan – they use a lot of olive squalane, and their products just sit so comfortably on my skin! ❤️ Plus it's minimalist in packaging as well.
Romy: I'm already sold 🙈
Zoe: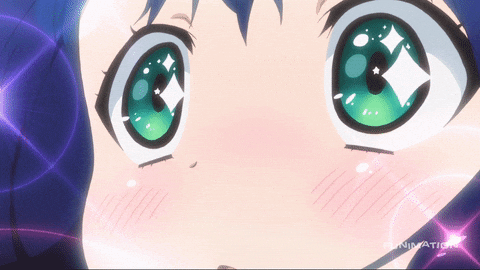 Romy:I've always wanted to try that brand because of its packaging. What products are your faves?
Michelle: I'm really loving their Emollient Extra Comfort Cream! It's super-hydrating yet not thick or greasy at all — just so soothing!
Zoe: The name itself already sounds so comforting 🤩
Maureen: What does squalene do?
Michelle: I'm no expert haha, but I believe it locks in moisture while coming with a bunch of anti-aging benefits! I'd also recommend the Fluid Oil. It's great for that extra boost (confession: I've also been using them on my nails…).
Dianne: That's amazing! I love multifunctional products, plus all this hand sanitizing and washing is making my hands super dry.
Sarah: How does it compare against a normal hand cream?
Michelle: I haven't really used it as a replacement for my hand cream so far, but from the silky, non-greasy texture, I think it's gonna be amazing! (in small doses though of course).
Dianne: Ugh my cuticles defo need some TLC rn!
Michelle: Haha oh tell me about it! 3 years of continuous gel manis does make not happy, healthy cuticles 😭
(Visited 858 times, 1 visits today)