Estimated Reading Time: 6 minutes
The YesStylists do a healthy snack trial with CALOBYE!
We're always on the lookout for food, especially healthy options, so we were excited to find CALOBYE, a Korean brand selling meal replacements and healthy snacks. Without a second thought, we ordered DA Meal in all five flavors (Grain, Walnut Almond, Honey Vanilla, Sweet Pumpkin, Sweet Potato), Taeng Taeng Konjac Jelly in Pomegranate and Yogurt flavors, and Multi-Protein Savory Dried-Pollack Snack in both the Original and Spicy flavors.
We were most curious about DA Meal, which is a nutritious drink mixed with milk or water. It's meant to serve as a meal replacement so we tried having it as meals at different times and also just as a beverage. After one month, we put on our food critic hats to share our thoughts on the products and flavors!
Maureen: How did you guys find CALOBYE's DA Meal?
Dianne: I liked most of them! I've definitely grown used to having it for breakfast.
Zoe: I like them! They're like a milkshake except healthier, but I had issues with powder sediment that won't mix in almost all of the flavors I tried (except Pumpkin flavor). And instead of making me feel full till the next meal, I became more peckish 😂
Maureen: Oh, you have to shake it real hard. I usually invert it and shake as if I'm prepping a cocktail drink. Then I wait for it to blend.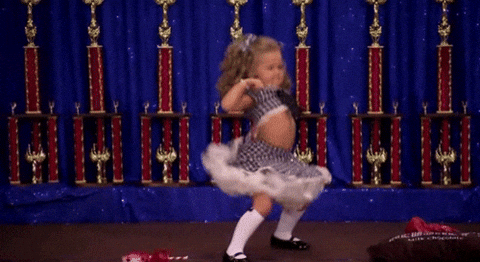 Zoe: I did!!!! But only the Pumpkin flavor blended perfectly. The rest still had the same issue! I've been shaking them so much my arm aches lol (cardio?)
Dianne: I turned them upside down to let the powder sink lmaoo~ It definitely took me longer than the 1-2 mins they suggested to mix it.
Maureen: I also swirled it like a conical flask.
Dianne: Maybe it also depends on what liquid you mix it with? I mostly used cold skimmed milk, except for the Sweet Potato one which I mixed with water.
Michelle: Lol yeah, I think it's much better with milk! I tried the Almond one with milk and it definitely worked.
Sarah: I used water for all of them and definitely had trouble blending 😕
Zoe: I've used oat milk for all of them, tasted great with all the flavors ✌️
Maureen: I used almond milk except for Sweet Potato, which is recommended to mix with water since it already has milk powder in it.
Dianne: I defos did not like the Sweet Potato one tho~ My favorite was Walnut Almond! Loved the roasted almonds and walnuts in it 😍
Maureen: Same here! Sweet Potato tastes a little sour. I love Walnut and Grain, they ain't too sweet.
Zoe: Yeah Sweet Potato was a little strange 😅 But I do like the chia seeds in it.
Sarah: Oh, I actually quite liked the Sweet Potato 😂 I think my least favorite were Sweet Pumpkin and Honey Vanilla. But I looooved the brown rice flakes in Grain 😍
Dianne: What?!?! The Sweet Pumpkin is a strong contender for one of my faves. I loved the bits of sunflower seeds in it.
Dianne: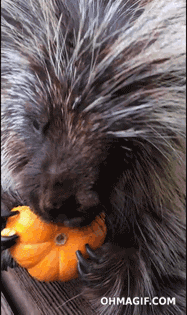 Zoe: My fave was the Pumpkin too (c'mon it has sunflower seeds in it)!
Michelle: Def the Pumpkin one for me. Least fave: the Vanilla one (way too sweet!).
Sarah: I think I just like super mild flavors 🙊
Maureen: Yup, the Vanilla one tastes a little artificial. It does smell super nice tho, and so rich and velvety too.
Zoe: I thought I'd love the Walnut Almond but I found it too nutty, and I usually love nuts. I just wish the nuts were grounded instead of whole.
Michelle: Yea, there's quite a lot of chewing involved 🤪
Maureen: I love the nutty chewy bits 🌰
Zoe: Cardio for the jaws lol.
Sarah: Ya, they were quite large and hard to chew (and super loud when crunching in the office lol).
Maureen: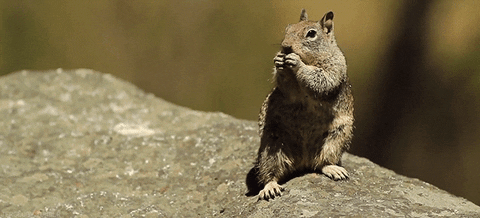 Maureen: Overall, they all taste better than I expected. I just wish they were more filling.
Zoe: I think I've even put on weight 🤪 I ended up eating more… What is wrong with me 😢
Dianne: I was pleasantly surprised that it tasted a lot better than I thought. Plus it staved off my hunger just enough until lunchtime, so I'm quite satisfied ✌️
Sarah: Ya, they weren't as filling as expected 🤔 I usually had to pair it with a banana for breakfast.
Michelle: The first time round it did fill me up – I skipped lunch that day! But maybe my body just got used to it afterwards 🤔?
Maureen: I replaced dinner with it, and my stomach growled the whole night XD It's more like an appetizer to me.
Zoe: It's like a healthy milkshake with bits 😂
Maureen: Did you drink it as a snack?
Zoe: Nah, just breakfast. Talking about snacks, which ones did you guys enjoy the most out of the pollock and the konjac jelly?
Dianne: I don't think I can choose a favorite between them. They have such different tastes and appeal.
Michelle: I love the pollock! But I'm a fan of dried fish snacks to begin with 😂
Sarah: I had the Yogurt flavor konjac jelly and it tasted exactly like Yakult – plus those mini jelly cubes! SO good, I wanna order a million more 🤩
Dianne: Yes!!! Loved the little cubes and it's such a great afternoon snack! Defos think it'd be great for those hot summer afternoons~
Zoe: The pollock is super tasty, but it's so spicy that I need a break after a few bites 😂
Maureen: I took the Spicy version too. It's a tad too sweet and spicy for me. Plus it's sticky… Makes me wanna wash my hands right away. I just wish they'd be easier to separate instead of clinging into a bunch.
Michelle: Oh, I had the non-Spicy version!
Dianne: 😮 I didn't find the Spicy version too spicy! And I'm usually quite averse to anything with spice! Its taste was a lot closer to black pepper than red pepper, so I could handle it quite well.
Sarah: I found the Original version a little too salty~ I prefer the Spicy version – it's so addictive 🔥
Dianne: I agree with Sarah, the OG version was a bit too salty. Defos getting the Spicy version next time… Maybe I'm finally getting better at handling spicy food? 🥳 And as the packaging mentioned, it tastes great with beer 😂
Zoe: Dang! Wish I drank beer with it 😂
Dianne:

Maureen: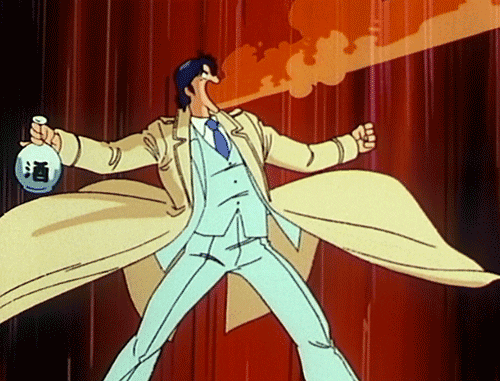 Zoe: I had the Yogurt konjac jelly at room temp, really regretted not refrigerating it. Can really taste the sweeteners 😅 although I love the texture!
Maureen: I tried the Pomegranate and it tastes less artificial than I imagined.
Dianne: Same here! But I initially had trouble sucking the jelly out lol. I think the konjac bits were a bit too large.
Zoe: Really? Mine was relatively easy. I think you do need to squeeze it upwards as you eat? 💡
Maureen: I squeezed the whole thing into a dessert cup, defos makes me feel a lot more luxe. Then I scooped it up with a spoon.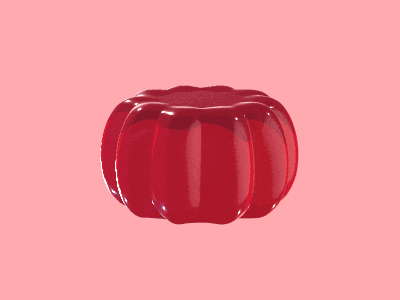 Michelle: Awwww Dianne, I totally agree! There's still a lot of konjac left at the bottom when I'm done drinking.
Sarah: I think my cheek muscles had a bit of a workout getting the konjac bits out.
Maureen: I actually enjoy squeezing it from the bottom up.
Zoe: Maureen going the extra mile to get the jelly 😂
Sarah: They're supposed to be full of glucomannan to make you feel full, but I actually felt more peckish after 😂 It's the endless loop of having something sweet and then balancing it out with something savory.
Dianne: I felt like eating more after I ate the jelly 😆
Zoe: Once you start snacking, you can't stop 🤪
Michelle: I think it just whetted my appetite instead of filling me up… After the jelly, I somehow managed to "accidentally" consume a small pack of chips.
Zoe:

Maureen: Oh, I felt full for the first 10 minutes. Then I began to reach for more snacks too.
Zoe: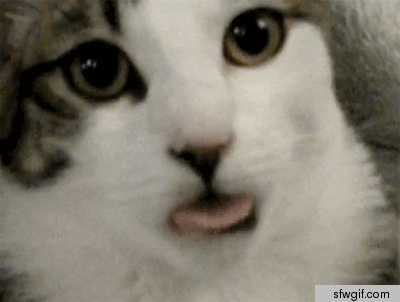 Maureen: To sum up, the DA meal is definitely a keeper for me. It's far less expensive than a proper meal and tastes really good. Great for when I'm on the go or too lazy to cook ❤️
Zoe: I'd get it just for the sake of having more accessible "shakes" at home and at work. I really liked the Pumpkin flavor!
Dianne: Totally agree~ I'm really lazy in the morning and I usually forego breakfast. This is an easy way to get your much-needed intake of nutrients, and a great way to start the day. Planning on getting the Walnut Almond and Sweet Potato in the future for sure!!!
Michelle: I love milkshake-style drinks and I'm usually too lazy to prepare food, so I'm definitely for DA Meal! Stocking up on Pumpkin and Grain~
Sarah: The Grain one reminds me so much of the cereal I usually have on weekends, so it's a perfect on-the-go replacement for when I don't have time to sit and eat ❤️
Maureen: As for the konjac and pollock, I feel like I can live without, tho I won't resist if sb treats me.
Zoe: They're nice to keep around as emergency ration in the office 😂 I really wanna try the Pomegranate flavor jelly too!
Sarah: I think the konjac was actually my fave out of the three. I'm always in need of a sugar boost in the afternoon so it's perf for me 👌
Dianne: I only tried the Pomegranate version, so I'm itching to try out the Yogurt one! I do like to munch when I'm bored, so I always have a couple of snacks around. Might stock up on the pollock snacks as they do erase my feeling of snacking too much 😳
Michelle: I still have to try the Spicy version! Looking forward to that one 😛
RELATED:
(Visited 399 times, 1 visits today)