Estimated Reading Time: 3 minutes

Having recently pampered our faces with rose-infused sheet masks and our tresses with nourishing hair treatments, we decided it's high time we turn to makeup! Bright, juicy lippies are a staple of our makeup bags, so it comes as no surprise that none of us can pass up the chance to road-test Peach C's Peach Holiday Tint collection, especially after glowing endorsements of the brand's Peach Cotton Blushers from our editor Romy and from Kennie J.D.
Prettily packaged in tonal tubes, these five lip tints promise everything from superb color payoff and a peerless matte finish to long-lasting wear – no small claims! Read on to find out whether they lived up to our high expectations.
Romy: Have any of you guys tried Peach C products? I'm still in love with their Peach Cotton Blushers and I want to try more makeup from the brand!
Dianne: OMG when I read your review, I totally wanted to get them too, but I barely use blushers XD! I do hear good things about their lip tints.
Zoe: The packaging and colors from Peach C are super cute too.
Romy: Yeah, they always nail their packaging!
Michelle: So has anyone tried their lip tints? I'm always on the lookout for a new fave.
Dianne: Noooo, shall we try it for our next Small Talk?
Zoe: Look at us finding the perfect excuse to stock up on more lippies 😂
Michelle: One can never have too many lippies.
Dianne: The verdict is in: I love it! I love how you can easily adjust the vividness of the lippies.
Sarah: Dianne, which color did you try?
Dianne:

I tried the Raspberry shade because it looked soo good! Love me some BRIGHT shades. But it is also pretty easy to tone down.
Zoe: I'm not really a big fan of the formula tbh. I have to blot out excess even though I didn't put A LOT on 😅
Dianne: It's a lot more watery than I expected, but it was a welcome surprise for me!
Romy: That happened to me the first time I tried it too! I was so confused if it was going to dry matte or semi-matte haha.
Zoe: And then after it's too dry for my lips, even though I prepped them with lip balm beforehand…#strugglesofdryskinandlips
Sarah: Ahh I agree that it's quite dry on the lips! I tried the Rose Beige and it looked kind of neon initially, but once it dried, it became like a really pale rose shade – did anyone else experience something similar?
Michelle: Yeah, mine started off more of a bold orange (it's called Sweet Coral…lol confused) but faded to pink by the end of the day 😂
Dianne: WHHUUTT! Had a different experience than you guys. It was really moisturizing and lasted for quite a while even after an uber oily meal.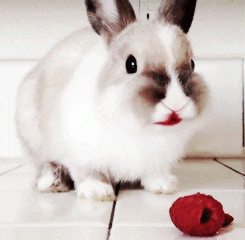 Zoe: Mine faded after just drinking water 😂
Romy: I tried the Deep Plum shade. I was expecting it to be a bit more plum, but it looks a lot more pink or rosy on my lips. I agree with Dianne, I found the tint really moisturizing for my lips too! It does fade really quickly, especially after drinking coffee. But I like that it doesn't fade away completely as it leaves a nice soft tint.
Zoe: I guess I'm just not really into lip tints haha. My color turned out more vermillion than orange, which was bit of a shock as I was expecting bright orange.
Romy: Which shade did you try Zoe?
Zoe: #Tropical
Dianne: I really like lip tints because they're soo easy to apply, plus doing a gradated look is perfect for lazy gals like me 😂
Sarah: I second that this was easy to apply! Quite smooth and buildable so I could just put it on while heading to work.
Dianne: Lmaoo same, love applying it on the way to work! Should we rename it to Peach Work Tint? 😂
Romy: Agreed! I like how you can either go for a bold lip or a natural lip with this. Perfect for both day and night looks.
Zoe: Omg I found it really hard to put on evenly (and neatly) 😭
Dianne: Hmmm maybe they had a different formulation for your shade.
Zoe: Perhaps 🤔 Also how did you guys find the scent?
Romy: It smells like candy to me and I hate candy, but I didn't mind the scent.
Zoe: Like fruity gummies!
Dianne: Ahhhh! That was the only thing I wasn't fond of! It smelled like medicine – the kind you get as a kid lol.
Romy: Like cough syrup? Haha.
Dianne:

Zoe: I think it's just the artificial fruity scent hahaha.
Sarah: I love candy LOL but i thought it was a tad too artificial smelling!
Michelle: Yeah, I'm not the biggest fan (more cough syrup than candy for me).
Dianne: Yess, like cough syrup 😩
Sarah: Wish it had a more natural *peach*y scent.
Zoe: I guess it'd be nice to have a scent that matches the shade.
Romy: A peach scent would have been nice!
Dianne: I usually like to make every product I have as multifunctional as possible, and lip tints are always great as blushers! The Raspberry shade gave me a really nice blush but it did stain a lil bit #oops
Zoe: I remember using lip tints as eye shadow and blush 😂 Takes a while to scrub it off lol.
Sarah: Oooh I have to try that! I think my shade would make an amazing blush 😍
Michelle: Hmmm don't know if mine works as an everyday blush – it's pretty neon! But it might make a nice eye shadow?
Dianne: Yes, it does! I would not recommend this as an eye shadow tho since it's not safe!
Romy: Oooh I should try using it as a blush too.
Dianne: Not all formulas are eye-friendly – I learned that the hard way LOL!
Michelle: #Ifeelyou
(Visited 156 times, 1 visits today)