Estimated Reading Time: 5 minutes

Secret Key's Starting Treatment Essence is a cult fave, but did you know there's a sheet mask version? Even better, there are rose editions of both the essence and the mask! We gave the rose edition sheet mask a try. See what we have to say!
Zoe: Maureen, thanks for recommending the Secret Key essence to me the other day! I'm in love with it! Just realized they have a whole line of products with the same-ish formula! Have any of you tried other products from the line?
Maureen: Yes! I tried the sheet mask and it's really good!
Dianne: Oooh there's a sheet mask? I've only heard of the essence since it's a cult fave!
Romy: I've heard many good things about the essence too, but not the sheet mask.
Zoe: I'm defo a believer in the essence now… I guess the sheet mask is just soaked with the same stuff? Did you try the original one or the rose one?
Maureen: I tried the original, but the rose one looks really romantic ❤️
Dianne: Shall we give it a go?
Zoe: 🙌
Dianne: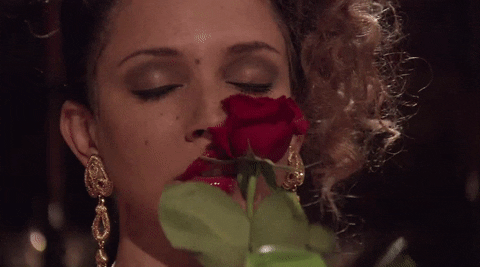 Maureen: How did you guys find the mask?
Dianne: As y'all know, I always have a hard time with sheet masks 😢 especially with the fit! Unfortunately, this one was too big and drooped down to my neck. Did anyone else have the same problem? 😟
Zoe: 🙌I guess you do have a small face! The fit was pretty good for me 😂
Dianne: It felt hella loose 😂
Romy: Oh no! I thought it was the perfect size 'cause it fit my face perfectly.
Dianne: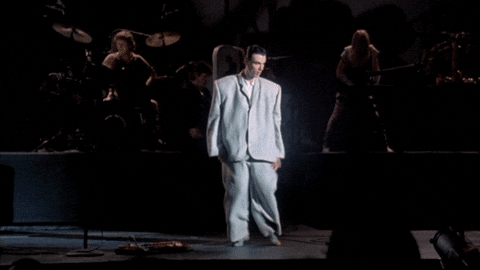 Michelle: Haha, for me the fit was one of the best things about the mask.
Maureen: Really? The fit was okay for me. The eye holes were a bit too big, but maybe I just have small eyes.
Zoe: Guess we all just have big faces 🤣; My main issue is that it stung when I put it on 🙁
Dianne: Oh noo! It's formulated with glycerin 🙈, and you have pretty sensitive skin. I liked how refreshing it felt though.
Sarah: Oh I found it a little tingly as well! But only for a while, and it didn't bother me too much 😮
Romy: Maybe it was also the scent? Since it's quite heavily scented.
Zoe: I guess so! It did feel cooling once the stinging sensation faded tho.
Dianne: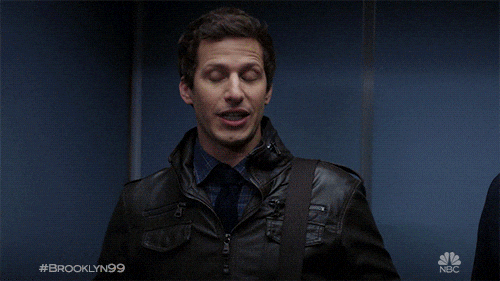 Maureen: The scent – that's my main drawback. The original one is scentless, and I didn't expect the rose scent of this to be so strong.
Sarah: Oops I actually really enjoyed the scent 🙈 It was kind of like a comforting hand cream LOL.
Zoe: Same! I really like the scent! It's quite a light and refreshing rose scent to me. I've definitely tried more intense rose-scented products before.
Romy: I love the scent too! I'm obsessed with any product that smells like roses, because it makes me feel like I'm at the spa.
Maureen: It's probably coz I have sensitive skin. I'm paranoid about anything that's fragranced 😳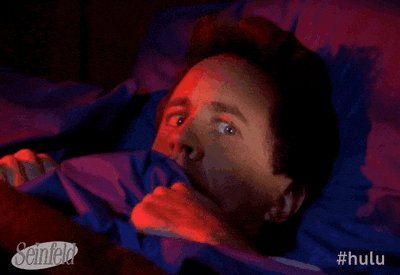 Michelle: Lol I usually hate anything that comes with a rose fragrance, but surprisingly this scent felt quite light.
Zoe: It didn't tingle for you, Maureen? 😮
Maureen: It tingled a bit! I dunno if it's due to the fragrance, or that my skin is really too dry and broken 🙁
Zoe: Winter skin is a pain. My skin feels like it's ripping apart every time I step out of the shower 😭
Romy: Same 🙁 Everything is dry!!
Dianne: I don't mind this weather at all! At least my face isn't dripping in oil!
Zoe: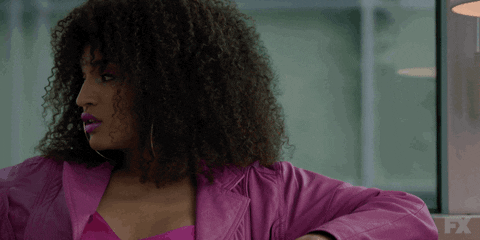 Dianne: How long did you guys keep it on for? I'm honestly waaaayy to fidgety 😂 I only left it on for 15 mins (the minimum) because I was nervous about the added glycerin, but surprisingly enough, it left my skin moisturized and not icky with oil.
Zoe: I originally set a 15 min timer, but when the stinging stopped, I opted for 5 mins more 😂 My skin needed that extra bit of nourishment!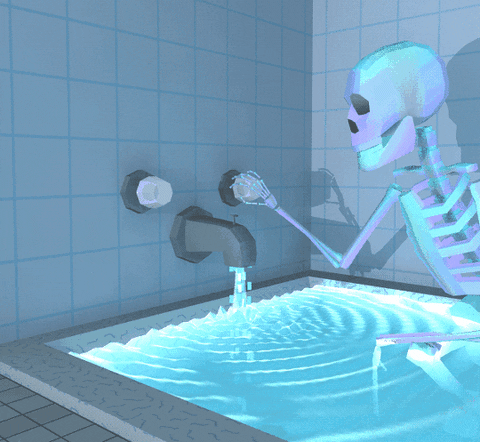 Romy: It was drenched in soooo much essence that I thought I couldn't hold it for longer than 10 minutes without it slipping off. But I managed to keep it on for 20 minutes too.
Dianne:

Maureen: I kept it on for 30 minutes until it almost dried out. My skin craves nourishment.
Romy: Did you guys have a lot of leftover essence after taking the mask off?
Sarah: I left it on for around 15 mins as well (I was exhausted and needed to go to sleep asap lol). There was a thiccck layer of essence left on my skin afterwards.
Dianne: GURL SAME! The essence was a lot thicker than I anticipated.
Romy: I didn't expect there to be so much. I had to keep tapping the leftover essence on my skin until it fully absorbed.
Maureen: So it didn't absorb well? My skin drank it up like water 🤣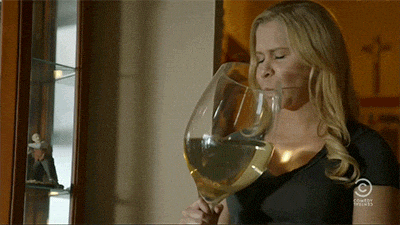 Dianne: I think it absorbed, but since my skin is super OOILLLYY, there was still a fair amount of essence I had to massage into my face.
Maureen: A.k.a. mask wasted.
Zoe: Lol my skin sucked up the excess in minutes 😂 but that dewiness just wasn't long-lasting.
Sarah: I think the mask felt super cooling and moisturizing when it was on, but when I woke up the next morning, my skin felt basically the same as usual LOL. I was disappointed 😢
Romy: LOL I agree.
Zoe: Snap!
Romy: It did leave my skin feeling super moisturized, but it didn't last long enough.
Dianne: Lmaoo I think my skin still felt moisturized in the morning.
Maureen: Also, I was just hoping it would be as soothing as the original, but it wasn't. I checked and the original has aloe, cucumber, purslane, witch hazel and green tea in it.
Dianne: What's the difference in terms of ingredients?
Maureen: The rose one replaces all those ingredients with rosewater.

Ingredients of the rose edition sheet mask

Ingredients of the original sheet mask
Dianne: Oooooh but it does have galactomyces right? (What does it do anyway) 😂
Zoe:

Maureen:
They both have galactomyces.
Romy: Galactomyces just moisturizes the skin. It's also meant to brighten the complexion like rosewater does.
Michelle: So basically this one is brightening/moisturizing rather than calming/moisturizing?
Zoe: Hmm I think the original version also has better anti-wrinkle effects.
Maureen: Exactly what I need!
Zoe: Same 😂 Dry skin is prone to premature aging.
Maureen:
I guess that's why the original suits me more. I want to love the rose edition but the scent put me off, so I'll give it a 3 out of 5.
Zoe: I think it's not bad, but probs better for my skin in summer. So 4 out of 5 😂
Dianne: Hmm maybe we should try the OG version? I'd give this an overall 4 out of 5 as well.
Michelle: Maybe a 4 for me as well? It did fit very well, was kinda refreshing, and I found the scent surprisingly nice.
Romy: Yeah, after trying this, I definitely want to try the original version. Overall, I like the mask, especially the scent, so I'll give it a 4 👍
Sarah: Also a 4 out of 5 for me~ Loved its dreamy scent and how smooth and super soaked the mask felt on my skin 😍
Zoe: The rose version of the essence is also super popular… Maybe I'll give it a go after I finish my current bottle!
The Verdict
(Visited 348 times, 1 visits today)