After having fun face mask sessions, experimenting with different lip colors and changing up our skin care routines, the YesStylist Editors are trying out something new and different for this month's Small Talk. Aside from applying skin care products, we also have to feed ourselves with foods that help us get better skin. After all, you are what you eat!
We scoured YesStyle for something nutritious and came across EMNU, a Korean brand that puts health and wellness as the top priority. EMNU creates innovative beauty supplements and some of its signature products include the Secret Zerocal and Hibiscus Secret Drink Set, which are healthy pouch drinks filled with antioxidants and natural ingredients.
Since we love snacking, we went for the Collagen Water Jelly Set instead, which is enriched with 100% fish collagen that enhances skin's elasticity and moisturizes skin. Scroll down for our thoughts on this tasty peach jelly:
Maureen: It's so hot today! Wish I had something cool to eat.
Zoe: Snack time?
Dianne: I think there's still some of that collagen jelly from EMNU in the fridge. Should be the last batch tho~
Maureen: That's great! Let's get them?
Romy: Let's go for it!
*Everyone munching on the jelly*
Dianne: Uggh I wish we had more of this. It's really yummy and it doesn't hurt that it has FOS as a sweetener.
Zoe: What's FOS?
Dianne: Fructooligosaccharide. It's supposed to be a better alternative to sweeteners and is more natural~
Zoe: What's it derived from to make it more natural?
Dianne: Not 100% sure but appaz from banana and agave? My dad's diabetic so he gives me mini TED talks on alternative sweeteners 😂.
Zoe: I see. The sweetness is just right so I guess we don't feel as guilty when snacking on it!
Romy: Yeah, love that it's not too sweet and tastes refreshing! We also don't have to feel guilty since it's only 20 calories per piece.
Dianne: Exactly! Plus I love peach 🍑
Maureen: Yeah, I thought it'd taste like medicine but turns out it tastes just like konjac.
Zoe: #healthysnacks
Dianne: Do you guys eat it at room temp or chilled?
Maureen: I prefer chilled 😁
Zoe: I tried both but I much prefer chilled! Was tempted to leave it in the freezer to see if it will turn into an ice lollie.
Maureen: But when I put it in the fridge, I sometimes forget it.
Romy: I tried both too, and eating it fresh from the fridge is way better.
Zoe: I guess jelly is meant to be served chilled haha.
Dianne: Same, chilled is definitely better since it's summer. I was a bit nervous since it has 100% fish collagen. Half expected to end up having fishy burps.
Dianne: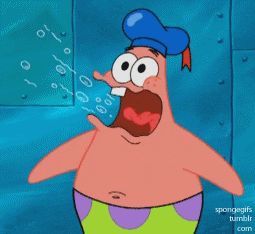 Zoe: How come? Fish collagen is just another name for marine collagen.
Maureen: I saw from the product page that it's made from collagen powder derived from hydrolyzing fish gelatin extracted from fish scales. And it's 100% Italian fish.
Zoe: Woahh, fancy stuff!
Dianne: 😲 Professor Maureen in the building!
Romy: Wow. It's a good thing that it didn't taste fishy at all, thanks to the peach flavor.
Maureen: Yup! My mom used to make me take those fish oil supplements when I was young and I didn't like it. But this, I can't stop eating! How much should we actually eat?
Dianne: 1 to 2 a day but I must confess to eating it on a rather irregular basis #oops
Zoe: Haha, me too. My mom used to feed me fish oil supplements, but I'd much rather have Vitamin C tablets. The peach flavor isn't as artificial as I'd thought either.
Romy: Did you guys see any instant difference in your skin though? Since it claims to enhance elasticity and hydrate skin.
Maureen: I honestly didn't see a lot of difference, maybe coz I'm also trying a lot of other products so I can't tell ☺
Romy: Same here. I think you'll need to eat an entire box to see a difference!
Dianne: Romy, you mean a tin! 😆
Romy: Ah yes, a tin!
Dianne: Hmmm it hasn't been that long since I've started eating it but I notice that I'm not breaking out as much.
Zoe: I guess it works like any other collagen supplement? They usually need to be taken for a while to see any obvious effects?
Maureen: Yea I've only tried for one week.
Zoe: I read online somewhere that most clinical trials that monitor increase of collagen in skin/bones require the tester to take collagen daily for at least 24 weeks.
Romy: Wow 24 weeks is a long time! Maybe we should each get a tin next time.
Zoe: Hahaha true. We'd need like at least a couple of tins each.
Zoe: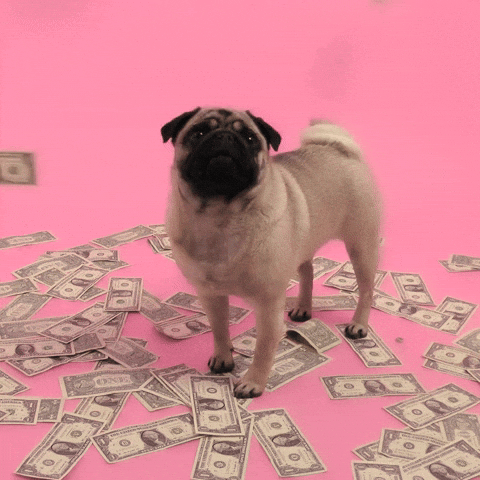 Dianne: The set only has 30 pieces so maybe we need more? Also, I love how everything is pink! The tin, the jelly, everything!!!
Maureen: Dianne, would you like to keep the tin? The brand recommends using the tin to keep coffee sachets, stationery or eating utensils.
Dianne: Yes please!!
Romy: I love the brand's packaging too – it's really on point! It makes me want to try its other products.
Dianne: Defoss~ I wanna try the Hibiscus Secret Drink next. It's hot pink!! ❤
Romy: And the Lemonbalm!
Zoe: I love the taste and smell of hibiscus! I wonder what it does? Anyway, the jelly sure was satisfying to eat every time! The wiggling is too satisfying!
Maureen: I like that it's easy to slurp. But it may drip if you eat it too fast, so better chew well! Just hope 20kcal isn't a lot so I won't gain weight 😐
Zoe: Haha it's just a light snack so it shouldn't hurt 🙂
Dianne: EMNU compares 12 sticks to be equivalent to 1 ice cream so I'm sure you won't!! 🤞
Romy: Fish collagen is mostly made up of protein and no fats or carbs so I doubt it will make us gain weight 😆
Maureen: That's a relief!
Zoe: Guess we should start stocking up for better skin (and office snacks) in the summer 😜
Dianne: Be sure to label it when you put it in the pantry tho. It's too yummy to share!
Maureen: #pantrythief
Dianne: I read that as panty thief lmao.
Romy: Hahaha, I'm down for ordering more for summer snacks.
Maureen: Please do!
Romy:
(Visited 332 times, 1 visits today)