Having reviewed many skin care products for previous Small Talk features, the YesStylist Editors decided to give makeup a go this time. Lipsticks are staples in our makeup bags and with many shades, textures and finishes to choose from, it's impossible to own just one!
For this Small Talk, we decided to hunt down our go-to lippies for the following occasions: work, going out and everyday wear. Want to see the contrasting choices we made? Scroll down and peep our faves:
Maureen: Dianne, what lipstick are you wearing? It looks really good on you!
Dianne:  Thanks! It's PONY's Favorite Fluid Lip Tint~
Zoe: I don't understand how she can make BRIGHT purple office appropriate. But it WORKS 😲
Dianne: It's such a nice lightweight formula that it's so easy to swipe on! Tbh bright lippies are my go-tos when I'm too lazy to do my eye makeup.
Romy: Yeah purple really suits your skin tone!
Zoe: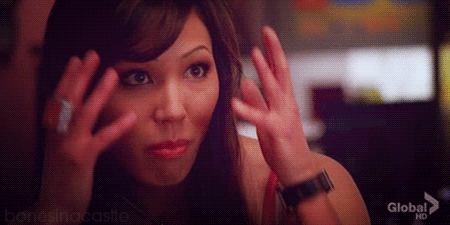 Dianne: 😘
Maureen: I'm always afraid to wear bright colors coz of my yellow undertone.
Romy: What's your go-to lippie for work?
Maureen: I wear moonshot's Cream Paint Lightfit in Nudy Branch, it's a matte brownish pink. It looks really brown on paper, but more pinkish on the lips.
Zoe: It's quite a graceful shade, totally MLBB!
Dianne:  I feel like this is something Zoe would totally love!
Romy: I can totally imagine her wearing it too haha.
Zoe: It kind of reminds me of the 3CE velvet lip tint in #new nude I had ~ Maureen, how's the texture and smell?
Maureen: It smells like vanilla ice-cream to me. Try it 😆 And it dries quite quickly.
Zoe: Does it make you feel like this when applying?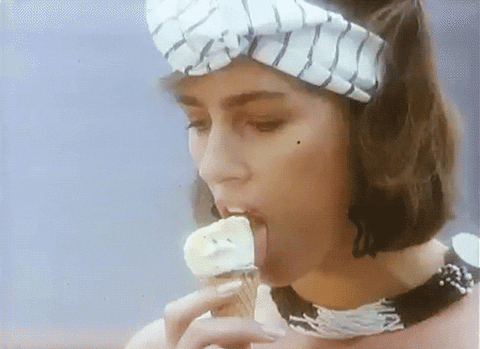 Maureen: Yum yum. How about your 3CE? The brand's really popular for its lippies, I think?
Zoe: I love it, but I'm more a lip stick gal for work. I'm currently wearing Holika Holika's Heart Crush Lipstick~ It's super matte and I finally found the perfect shade!
Romy: The packaging looks so cute!
Dianne:  Omg I was planning on getting that soon! I'm totally in love with the packaging!
Zoe: ❤ shape
Romy: What shade are you wearing?
Zoe:#Baked Chili
Dianne:  How's the texture tho?
Zoe: Quite dry since it's a matte lipstick, but I've had ones that are wayyyy drier so this is actually pretty okay to wear. It also blends quite easily.
Dianne:  Zoe, but don't you have dry skin? 😂 I totally thought you'd go for something a lil bit more moisturizing.
Zoe: My love for matte lippie conquers all.
Romy: I guess you should just double up on lip balm!
Zoe: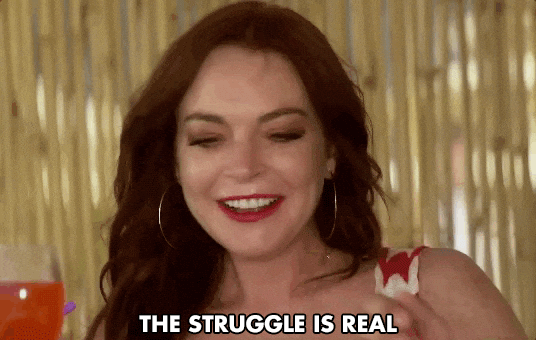 Dianne:  I love Romy's too, it's so YOU! Is that one from 3CE?
Romy: Haha good guess.
Dianne:  I ADORE everything from 3CE!!! I keep tabs 😂
Romy: I rarely do eye makeup to work so I always go for purple shades so I don't look dead 😆
Dianne:  Same boat girl! When in doubt, go bold with the lips!
Maureen: Romy, yours is like rose red? What color is it?
Romy: It's 3CE's Soft Lip Lacquer in Almost Mauve. It's actually like a purplish pink, not too deep.
Zoe: That color really pops! Purple tones defo look better on tanned skin 🤩
Dianne:  Yesss totally agree!
Romy: True!
Zoe: So it's a lacquer… How's the texture?
Romy: I normally don't like lacquers but this one feels super soft when applying and doesn't dry my lips out even though it dries matte.
Zoe: Nice! I think matte really does work for the office look.
Dianne:  Hmmm…maybe I'll get that shade too but I usually go for matte when I'm off-duty 😂 It's more suited for my idc lifestyle during the weekend.
Zoe: What do you wear outside of work in general?
Dianne:  Have you seen those really cute gelato tints from The Face Shop?
Maureen: AWWWW
Dianne:  Yeahh v cute right???
Zoe: I'm surprised you went for the brown flavor lol
Romy: 😍 Such perfect packaging for summer too!
Dianne:  Mines the brown bon bon one~ It's actually more a reddish color.
Maureen: Does it taste like gelato?
Dianne:  I haven't tried licking it yet!
Romy: Or smell like gelato?
Dianne:  Honestly it has a strange sweet smell that I can't put my finger on… But I totally love its creamy texture. I just slap it on and go.
Dianne: 
Dianne:  It looks fine messy 😂
Zoe: So many ice cream references today!
Maureen: Talking about tastes, my innisfree Wedding Peach Tea tinted lip balm tastes really good.
Zoe: Oooh
Maureen: I can't stop licking my lips whenever I put it on!
Romy: Hahah what does it taste like?
Maureen: Peach tea I guess? And it comes in a cute Jessie packaging – Jessie from Toy Story.
Zoe: I love Jessie from Toy Story!
Dianne:  Sooo cuuute! Is that the one with the Woody version too?
Maureen: Yes!
Dianne:  Are they the same?
Romy: Aww you should get them both as a collection.
Maureen: Yea it comes as a set. Woody's a bit more red while Jessie's soft pink.
Dianne:  oic~ Can I have the woody one? I love the yellow packaging 😍 I'm also super excited for the 4th movie!!!
Romy: ME TOO!
Maureen: Dianne, yup it's so Gen Z yellow. You should wear it to the screening.
Dianne:  How about our resident Beauty Editor? Are you on point even on the weekends? #NoPressure
Romy: Haha well… I take at least 2 hours to get ready every weekend 😆 So I try and go for a lighter lip color on weekends since I'll have heavier eye makeup.
Dianne:I feel you
Romy: Right now I'm into MEMEBOX's I'M MEME I'm Multi Lip Crayon Matte in the shade #003 Rose On My Lips.
Romy: Unlike yours and Maureen's lipsticks, mine doesn't smell or taste like anything lol.
Zoe: It looks like one of them stacking coloring pencils I used to have as a kid! 😲
Romy: Yeah, so 90's!
Maureen: So cool!
Dianne:  Rose On YOUR Lips lmaoo Rose On YOUR name 😉
Zoe: I like how they're all really wearable shades too!
Dianne:  Waiting for them to make a Romy On My Lips shade.
Zoe: Haha having a customized lippie would be so cool!
Dianne:  We should totally have our own shades of lippies named after us! Kylie move over!
Romy: Ahh yeah customized beauty is getting so popular now like personalized foundations.
Maureen: Zoe, I imagine yours will be muted?
Dianne: 50 shades of beige with Zoe 😂
Zoe: Haha, actually no. I usually wear lip lacquers now because I'm toning down on eye makeup. Also because I'm lazy and have wayyyy too many beverages in general lol. I aim for this: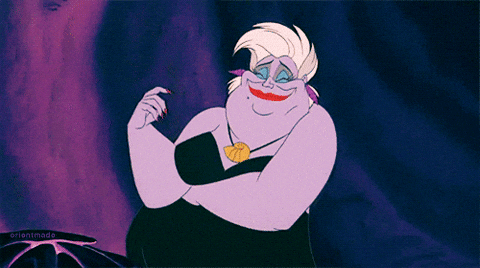 Zoe: Not this (if you get my reference that is):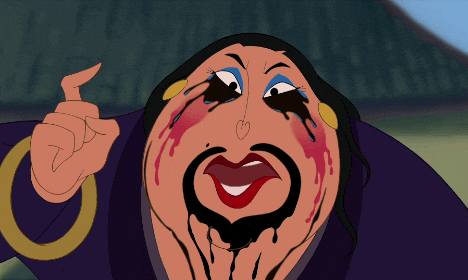 Romy: Hahaha good thing lip lacquers dry matte so they won't run after a long night out!
Dianne:  "beverages" … 😂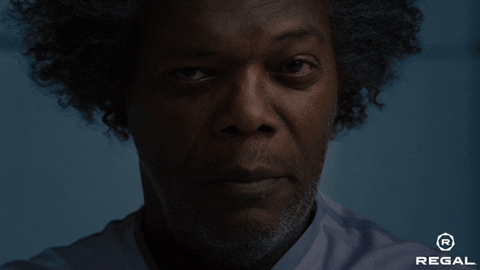 Zoe: Ahem… I mean *cough* coffee *cough* hahaha. So I've been wearing the Etude House Matte Chic Lip Lacquer in RD301.
Zoe: It really is waterproof!
Romy: Even after 10 cups of coffee? 😉
Dianne: Omg I love that one! I have it in red. Nice choice!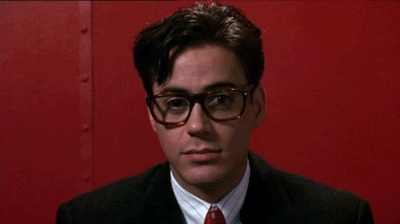 Romy: Is it hard to take off since it's waterproof?
Zoe: Well it's fine if I'm drinking black coffee or cold brew. But I drink lattes a lot haha, and there's milk in it, so it kinda runs a bit. Otherwise it's not too hard to take off, just as long as I use an oil-based cleanser on it (ok)
Dianne:  Speaking of weekend "beverages"….
Maureen: Dianne, I was thinking you'd wear something even brighter for parties, like lime green or sky blue!
Romy: I can totally imagine her!
Dianne:  For eye makeup, yes! I go crazay with eye makeup so I TRY and keep my lippies on the down low.
Zoe: It's gotta be double the brightness in comparison to her work look c'mon. SHOW US
Dianne: : I love 16brand's Sixteen Colorrulez. It's this nice gloss that has a low key glitter finish.
Romy: I thought you'd go all out and go bright overall!
Dianne:  It's v cute with 3 layers~
Zoe: It kinda has a baby girl vibe to it.
Maureen: Do you get multiple colors when applied on lips?
Romy: Very on trend with the gloss too 👌
Dianne:  Surprisingly no! It's kinda subtle. I didn't like it at first but it goes really well with heavy eye makeup, plus it's got a really thick doe foot applicator that I approve of.
Zoe: Does it smell nice? The color makes me assume that it'll smell like sugar
Dianne:  A bit fruity but nothing too intense. After a simple swipe of this, you gotta..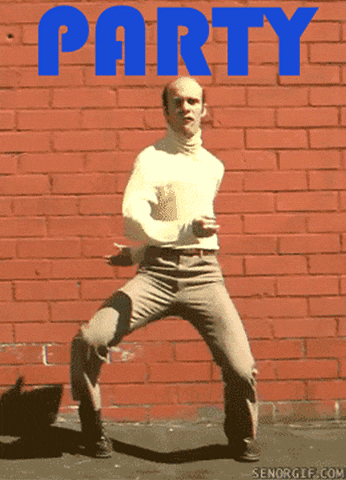 Zoe: Hahaha
Romy: LOL
Zoe: What about you Romy?
Romy: I sometimes wear purple shades for partying but most of the time I'm wearing a deep red shade.
Dianne:  Romy keepin it classy~~
Maureen: Still pretty much you. Which one do you wear?
Romy:  AGATHA's Premiere Lipstick in Elegance Rose is the perfect deep red for me!
Zoe: It's got your name in it for sure!
Romy: Yet again.
Dianne:  Ooooh do you have the case for that one?
Maureen: Oh! The one with a diamond shaped lipstick case?
Romy: Actually, no! But I really want the case. Maybe I'll add it to my never-ending wishlist.
Dianne:  I guess you're intrinsically attracted to shades with your name on it 😂
Zoe: #It'sMeantToBe
Romy: Hahah how about you Zoe ? What's your party look?
Zoe: Me? I like to look #antisocial whilst being super social.
Romy: You? Anti-social? I can't imagine.
Dianne: Maybe in a different universe!
Zoe: Haha that's why I said "look". I wear CANDY LAB's Cream-pop The Velvet Lip Color in #Antisocial
Maureen: What color should it be – black?
Dianne:  Black defos says – step back!
Zoe: It's more of a brick brown hue tbh
Romy: Is it a lacquer too?
Zoe: Noooope. Screams "imma slay y'all" but my personality be like mega jovial. It's a creamy formula. If I party in matte, my lips will sure look like post-apocalyptic ruins 😆
Romy: It's such a pretty color. Makes me want to get it too!
Zoe: I love deep brown hues ❤
Dianne:  Intrigued by its creamy formula…I'll see which other shades it has and maybe add it to my shopping list!
Zoe: I imagine Maureen with a classic and elegant look?
Maureen: I don't find Zoe's too anti-social, it's actually quite sexy. I can't do sexy so yea, more on the classy side. I wear A'PIEU's Roselure Lipstick in the shade of Bella Rose, with Romy's name on it again!
Dianne:  Another rose!
Romy: Hahaha I've never seen so many lipsticks with my name on it!
Dianne:  I read that it's really moisturizing and has more of a classic lipstick formula.
Maureen: It's soft and creamy and feels really comfortable on lips.
Zoe: Romy should defo create her line of lip products 😆
Dianne:  Totally behind it!
Zoe: Ooh does it smell nice? My antisocial smells like baby wipes strangely!
Dianne: Baby wipes?!?!?
Zoe: It's kinda calming lol although a strange mix haha
Dianne:  I think I'll stick with rose-named lippies 😂 After all, "A rose by any other name would smell as sweet."
Romy: If it's creamy, does it last long enough when you're out?
Maureen: I think it's fine – long enough before I go home which is quite early ☺ It doesn't smell like rose tho.
Romy: I imagine baby wipes don't smell as bad?
Maureen: It doesn't carry any smell tbh, or maybe it's just too faint.
Zoe: I think that's nice though. You don't really want the taste of your lipstick overpowering the smell of your drinks.
Maureen: I like rosé.
Romy: Same here!
Maureen: Maybe I should layer on my wedding peach tea now.
Zoe: Ohh true, then you can get a hint of peach tea whenever you wear unscented lippie?
Maureen: Yup… until we get the real drinks at night
Romy:
Dianne:  Lmaooo my lippies never make it through the end of the night
Zoe: Same here really 😆
(Visited 383 times, 1 visits today)