Face masks are skin care must-haves but they shouldn't feel like a chore to apply. After all, masking is considered "me time". Just like any other product, it's all about trial and error so why not have fun along the way?
We, the YesStylist Editors, previously switched up our skin care routines and tested out a set of cleansers for Small Talk, so we decided to go for something more fun this time around. Enter the Dr. Jart+ Dermask Shaking Rubber!
We're fans of the cute and colorful packaging – it's what got our attention in the first place. There are four types of masks, each catering to different skin concerns: 1) Hydro Shot contains hyaluronic acid to give skin a moisturizing glow, 2) Soothing Shot contains alpinia to calm sensitive skin, 3) Luminous Shot contains glutathione to brighten dull skin, and 4) Elastic Shot contains alpha-lipoic acid that restores skin's firmness.
Keep scrolling to see what went down during our face mask session at the YesStyle HQ:
Zoe: Anybody up for a little masking session in the office? 😆
Dianne: Hmmm, not a fan of masks, it usually sticks everywhere.
Romy: I love all masks! Which one should we try?
Maureen: Dr. Jart+ – Dermask Shaking Rubber
Maureen: Cute, no?
Zoe: Lol, totes @Dianne's kind of aesthetics.
Dianne: Ooh super cute! Would love to have all those faces 😆
Romy: I think we have them in stock! Should we give them a go?
Zoe: Yaaaas
Dianne: Yassss! Can I go for the soothing one?
Zoe: But you have oily skin.
Dianne: Yeahh, but my rosacea has been acting up again smh
Romy: Soothing one would be good for you. I love anything with hyaluronic acid so I'll try the Hydro Shot.
Zoe: Alrighty 😆 I have a bit of eczema on my face lately due to the change of season. Can I take the elastic one to firm up my lines?
Maureen: I have acne scars so the luminous one would be nice for me.
Zoe: So we're sorted?
Maureen: Yup
Romy: Let me go check if the studio's free so we can try them in there.
Dianne: It would be super awkward to be mixing away and masking at our desks 😂
Zoe: Let's go then ~
*AT THE STUDIO*
Maureen: Which one should I pour in first? I see 2 pouches.
Dianne: I think we've all got the shaking rubber labeled Double Trans booster.
Zoe: Ahh, it's actually numbered, on the top left corner
Maureen: Oh right 😆
Dianne: Is the 1st pouch the same for everyone?
Romy: Looks like it!
Zoe: I love what it says on the packaging: "Shake a cocktail" 😆
Dianne: It's kinda goopy…what next?
Romy: Yeah, the texture is so weird!
Zoe: You pour it into the cup first.
Maureen: *Squeezing*
Romy: It's kind of hard to squeeze everything out.
Dianne: It's got a little dotted line where to tear it but I think it's better to just cut it out with scissors.
Maureen: Mine looks off-white. How about you guys?
Dianne: Yeahhh, kinda greyish I guess?
Romy: Mine looks white-ish too.
Maureen: Now whut?
Dianne: Step 2!!! The liquid ampoule! I'm scared I'll spill it everywhere~
Romy: I'm going to watch you pour yours first haha!
Maureen: I'll use scissors.
Dianne: And….there it goes #oops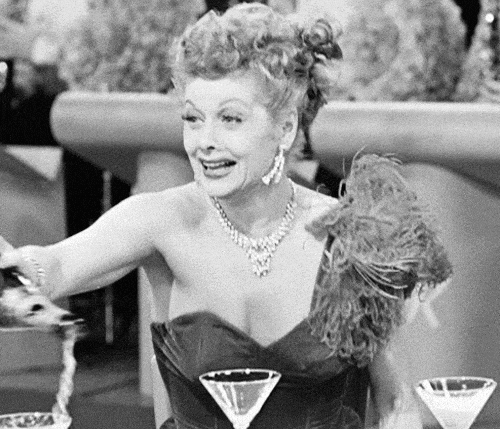 Zoe: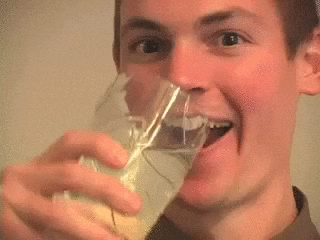 Maureen: Did u wet yourself?
Zoe: Oh no! We can never leave Dianne by herself.
Dianne: Just the floor 😆 thank goodness
Dianne: @Zoe How dare you, I'm usually quite neat. My hands just aren't steady 😢
Romy: Neat but clumsy.
Zoe: #CannotbeUnaccompaniedWithoutAdultSupervision
Dianne: @Zoe Ok ahjumma
Zoe: You maknae
Romy: 😆
Maureen: Eek the liquid's a bit orange
Zoe: Mine is like a lilac color!
Dianne: @Maureen I think mine's colorless…I wanted a colorful one too.
Romy: It's cute – they match our baby faces! Mine has a hint of blue. So it's time to shake it, right?
Dianne: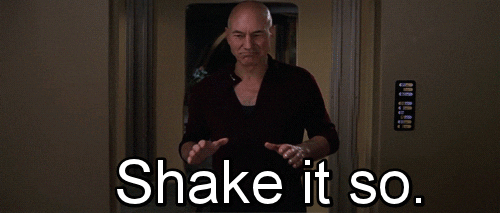 Dianne: I feel like we've been shaking a lot of our products lately lmaoo.
Zoe: It's a recurring theme for Small Talk.
Zoe: Remember to press on the baby's mouth when shaking!
Romy: @Dianne Don't spill again!
Dianne: 😆
Maureen: I think it turns solid after a few shakes.
Dianne: How's the texture for you guys? Mine's kinda like smushed tapioca.
Zoe: I think mine needs a little mix. I'm mixing it with the spatula.
Maureen: Mine's like yogurt.
Romy: So many food references 😆 I thought mine would be smooth but after applying a bit, it's quite clumpy.
Dianne: @Romy Yeaah same here!!
Zoe: Same! It's like glutinous rice porridge…
Dianne: The spatula sure has a tiny handle tho. It's dripping all over my fingers …this is why I'm not a masking fan.
Maureen: I think mine's the smoothest!! Or maybe I just have skills.
Romy: So jealous! Yours looks so easy to apply, Maureen.
Zoe: Mine's so clumpy, it looks like my face is bubbling.
Maureen: Yours look like those carbonated masks 😲
Romy: I feel like I've covered my face enough but I still have quite a bit left. Did you guys finish yours?
Dianne: Nahh, i still have a lot left over. How long do we have to wait for it?
Romy: The instruction says 15 to 20 minutes. Let's set a timer?
Zoe: Gotcha
Zoe: My face still looks bubbly.
Zoe: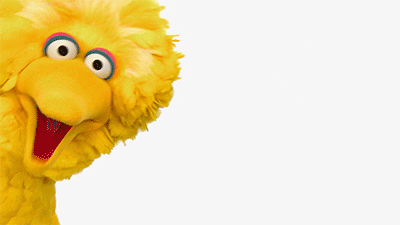 Dianne: It doesn't look dry but it IS dry.
Romy: Agree! It doesn't feel dry at all.
Zoe: Mine's kind of partially peeling off by itself.
Dianne: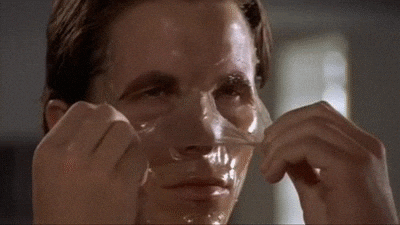 Dianne: Omg I can actually see my pores you guys
Romy: Omg that's so weird!
Dianne: #craters
Maureen: Can't believe it looks wet but is dried already
Romy: It feels so nice to peel it off, like I could do this forever
Maureen: It feels so soft and bouncy.
Zoe: To be honest, I really surprised that it feels nice on and off. It didn't irritate my eczema at all!
Maureen: I can see my wrinkles on the peeled-off bits.
Dianne: @Maureen What wrinkles!!! 😆 The redness has defos subsided and my skin feels soft and moisturized.
Romy: I love how my skin feels right now. Definitely moisturized!
Zoe: I agree with Maureen. I can see all them linessssss!
Maureen: Maybe 'cause we have dry skin 😟
Dianne: Still not a fan of masking since some has landed on my shoulder for some reason but my skin is smoother.
Zoe: #sadtimes #dryskinproblems
Romy: Does your face feel more moisturized after the mask?
Maureen: Dunno if i'm more luminous now, but defo more hydrated
Zoe: Hydrated for sure.
Romy: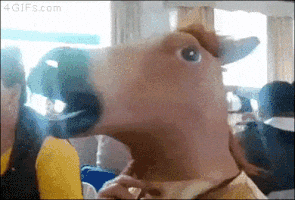 Dianne: That's so weird, you guys. We all had different masks x different skin types but had similar results.
Zoe: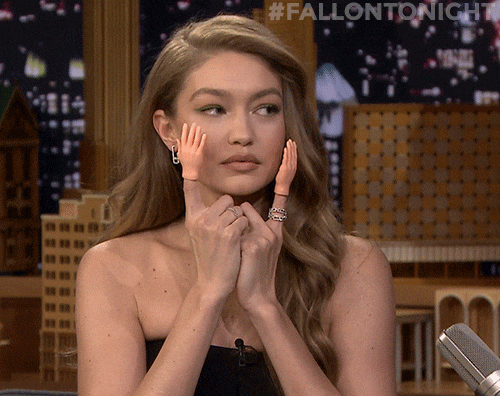 Romy: True.
Dianne: @Zoe I can't stop touching my face either.
Zoe: 😆
Romy: I feel like we'll have smooth skin every day if we use this mask every day
Maureen: So much fun preparing and applying it too.
Dianne: Zoe, I still can't believe you suggested a masking session in the office!
Zoe: The packaging is so cute though, kinda don't wanna throw it away.
Dianne: Pleeeaassee give me all the faces! I wanna stick them on my desk and have it #AryaStyle
Zoe: #WallofFaces
Romy: I'll give you the face Dianne, but I'm keeping the bottle!
Dianne: 👌
Maureen: I'm keeping the spatula. Here you go.
Zoe: What're you doing with the pot/bottle @Romy?
Romy: I'm going to use it as a stationery holder for my desk.
Dianne: #recycling
Zoe: Nice one!
(Visited 325 times, 1 visits today)