For the second edition of Small Talk, the YesStylist Editors put NEOGEN's Dermalogy Real Fresh Foam to the test. With a wide range of cleansers available on YesStyle, we selected these four mainly because we couldn't resist their packaging!
The cleanser comes in four variations – green tea, blueberry, cereal and cranberry – with each one containing fermented plants, fruits or whole grains at the bottom of the bottle. While all cleansers are suitable for sensitive skin, each one uniquely caters to different skin types and concerns.
Follow our chat to see how our skin felt after using them!
Dianne: Hey guys, have you used NEOGEN's foam cleansers before?
Zoe: The ones with actual fruits inside?
Romy: I was just browsing the site and saw them. They look interesting!
Dianne: I've been meaning to try the green tea one, I heard it's really good for oily skin.
Zoe: Ooh and there's 4 different options, so colorful!
Maureen: Let's all try this!
Zoe: I'll go for the blueberry one since it says it's the most moisturizing out of the four.
Romy: I'll take cereal – gentle enough for my combination skin.
Maureen: Can I have the cranberry one? It's for mature skin.
Zoe: Perfect. Let's catch up in a month's time?
Romy: Can't wait to try it!
Maureen: Hey, how do you guys find the foam cleanser?
Dianne:
The green tea one actually smells like matcha, lol.
Romy: I love the packaging! I've never seen anything like it before – mine has cereal or rice grains at the bottom of the bottle.
Dianne: Yeah! It's so cute!
Maureen: I don't know what cranberries smell like but mine has a really nice smell, too.
Zoe: Lol, mine has a faint berry scent. But I was shocked that the foam is more of an oatmeal color! I thought it'd be blue 😆
Romy: Haha! That would be cool if it did turn out blue.
Dianne: Oh really? My foam comes out white and really fine.
Maureen: I love the velvety texture of the foam.
Romy: Mine doesn't really have a very strong smell but I agree with you, Dianne, the foam is really fine and oh-so-soft!
Zoe: Hmm I do like the silkiness to the foam. It's quite different from other foam cleansers.
Romy: Did you guys incorporate it in both your day and night routines?
Zoe: Just morning for me. I only use foam cleansers in the morning to wash off all my night cream .
Zoe: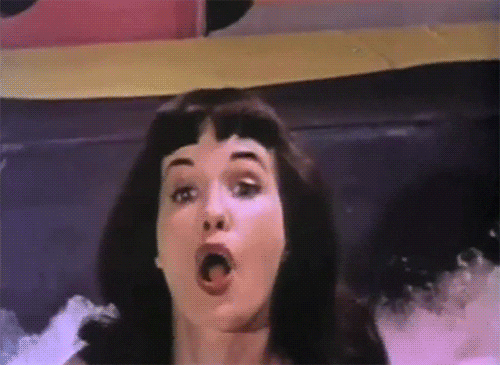 Maureen: I used it only at night, since I feel like it can help remove my makeup and sebum.
Dianne: This cleanser thoroughly cleanses my skin. I usually do a triple cleanse because my skin is OILY to the max so I changed up my routine to a double cleanse.
Romy: I also use it in the morning since I find it mild enough for the day. I tried it at night as well, and since I wear quite a lot of makeup during the day, I don't think it was enough to get rid of the remaining dirt or sebum unless I triple cleansed!
Maureen:: I only wear foundation and sunscreen, so I think it works fine for me.
Zoe: Foam cleansers aren't really suited for dry skin. My face always feels kinda tight when I use foam cleansers, but I like the fluffiness a lot. I have to say it's not as drying as most of the foam cleansers out there, but still not creamy enough for me to use it twice a day. Defo not what I'd use as part of my evening cleansing routine.
Maureen: Yup, it's a bit drying for my skin too.
Dianne: It leaves my skin feeling pretty dry so I use it at night and a different cleanser in the morning.
Romy: That's true. My cheeks did feel a bit tight after patting my skin dry but it worked fine for my oily T-zone.
Dianne: I like waking up in the morning and finding that my face isn't a grease pan 😆
Zoe: So Romy, maybe you can use the foam cleanser on your T-zones only? 😆
Romy: Using two separate cleansers on different parts of my face is too much hard work! Maybe I'll try it once.
Maureen: I'm thinking it might be better if I use it in the summer, when I have more oily skin.
Zoe: My skin is not at its best state at this time of the year. So I can't really judge whether it's the change of season, or hormonal, but there's a minor breakout on the right side of my face. My skin is still trying to adjust to Hong Kong weather and water, lol.
Romy: I thought it was just me! I noticed a bit of redness around my cheeks and tiny bumps appeared after using the cleanser. But then again, Hong Kong weather is so unpredictable nowadays so it totally affects my skin too.
Dianne: I did have some breakouts too but I think it's probably due to binging on Valentine's chocolates tbh.
Maureen: You can share that with us – I mean the chocolates.
Zoe: Dianne =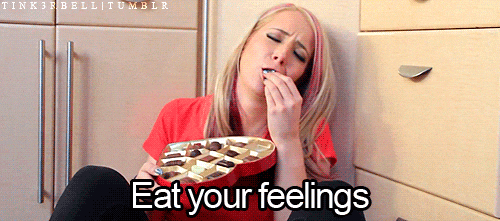 Dianne: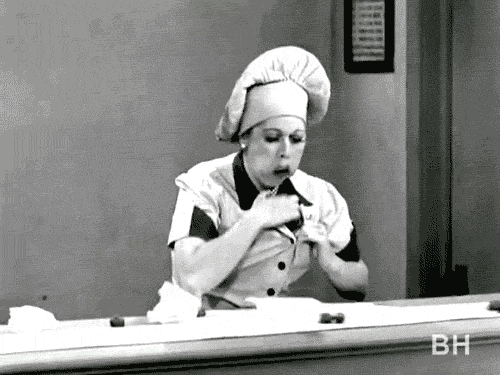 Dianne: I don't share lol.
Romy: Are you Joey from Friends?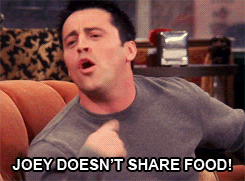 Dianne: I'm more of a Chandler but i feel Joey too 😆 We've digressed but this cleanser is defos good for me even in this volatile weather. I'm kinda glad that it's kinda drying because there are less steps on my skin  care routine.
Maureen: I just love its idea of putting in superfood. I  saw from the ingredients list that the foam cleansers are packed with a lot of plant extracts, I mean like more than 90 extracts!
Dianne: 😲 whoa that's a lot!
Romy: I noticed! The ingredients list is never-ending!
Zoe: #professorMaureen
Maureen: Thanks 😆
Dianne: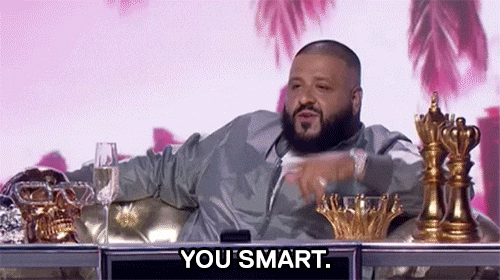 Maureen: Superfood is really the trend to go for, isn't it? I mean it's better than eating chocolates.
Dianne: I try to be healthy as I can. Key word here is TRY.
Dianne: Did you guys try shaking it, lol.
Zoe: Not the shaking thing again. What is it with you guys and shaking cleansers?
Maureen: I'm afraid the cranberries will shake loose.
Romy: I didn't shake it this time.
Zoe: Is there a point to shake a foam cleanser? 😲
Dianne: The fact that it has stuff inside it makes it so much fun!
Maureen: It looks pretty too!
Romy: And fresh especially for the berries!
Zoe:
Zoe: I'm sure the blueberries in my cleanser have been there for months. Dunno how fresh that's gonna be.
Dianne: It's NEOGEN I'm sure its A-ok. In NEOGEN we trust.
Maureen: Maybe it's like wine, gets better with time.
Romy: 😂
Zoe: Not for dry skin sorry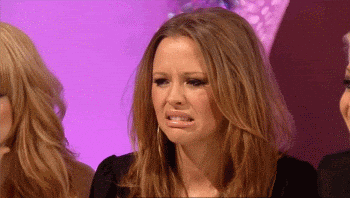 Romy: #yeswine
Dianne: No need to whine when you've got wine 😉
Dianne: Sorry not sorry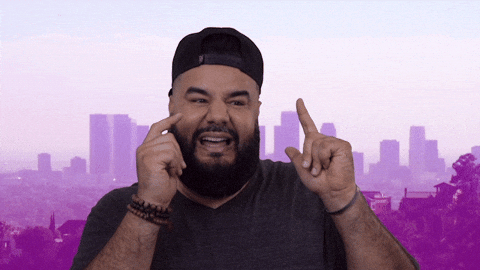 Romy: Maureen is the professor, you're the pun lady.
Zoe: And us the audience?
Zoe: So what's the final verdict here? Do we see ourselves repurchasing?
Romy: Hmm, I probably want to wait until summer to try and use it again. Maybe it'll work even better for my oilier summer skin!
Dianne: It's a "yea" for me, but I will probably be using it more towards the summer..
Maureen: Since it's better than wine and chocolates, I conclude that I'll get some for my hubby to celebrate Valentine's.
Zoe: Same my skin is less dry in summer lol.
Dianne: Awwww that's so sweet Maureen!
Romy: Let us know how he likes the cleanser!
If you gave any of these cleansers a go, comment below and share your experience with us!
(Visited 417 times, 1 visits today)