Fine Fairness BB Cream UV SPF 19+ PA+++
You have just added the following item to your shopping bag:

You have just saved the following items for later:

Close
Editor's Note
Lightweight and multi-tasking BB cream is formulated with Lily and Vitamin C to help inhibit melanin formation and prevent uneven pigmentation and skin dullness. Creamy formula easily spreads on skin, instantly creating an even complexion and giving skin a bright and radiant glow. SPF 19 provides sufficient protection against environmental stress to shield skin from skin damage and premature skin aging.
Special Deals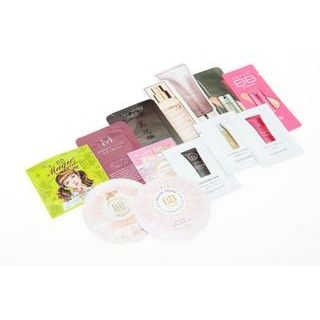 Free BB cream sample
Buy this item and get a
free BB cream sample
.
*Sample is randomly selected and subject to availability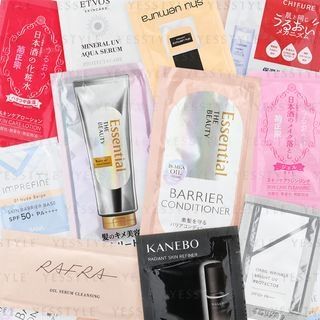 Free Beauty sample
Get a free beauty sample with any
Beauty purchase
worth US$59 and up. Buy more, get more!
Sample is randomly selected and subject to availability.
See all special offers at YesStyle.com
About Neutrogena
The number one dermatologist-recommended brand for skincare, Neutrogena began in 1930 as a small specialty cosmetic company in Los Angeles, California. After successfully marketing a mild, clear soap that rinsed quickly and easily without leaving any residue, the company went further to establish an important relationship between Neutrogena and dermatologists, giving it an exceptional competitive advantage. Today, Neutrogena continues its tradition of excellence with a wide range of safe, mild, and premium quality skincare and haircare products under the banner of the Johnson & Johnson group of companies.
Learn more about Neutrogena
Collapse
Additional Product Information and Images
Instantly brightens skin to a fair, even-toned healthy glow Neutrogena Fine Fairness BB Cream is a multi-benefit whitening moisturizer in unique lightweight texture that corrects dullness and uneven skin tone for a fair, translucent healthy glow.
Works from within: Contains new Neutrogena Healthy White Complex with Lily and Vitamin C that help inhibit melanin production that causes pigmentation and skin dullness.
Instantly corrects: Corrects uneven skin tone with customized blended skin-matching illuminating minerals while giving you a natural-looking healthy glow.
Holistically protects: Shields skin from darkening and photo damaging UV rays and environmental aggressors.
How to Use:
Use as a last step to your day care regimen, dispense a pearl size amount and apply evenly to face and neck.
Pack Size - 30ml