You have just added the following item to your shopping bag:

You have just saved the following items for later:

Close
Editor's Note
Velvety soft facial cleanser combines the mild cleansing action of milk with deeply hydrating Aquagenium to thoroughly cleanse skin of surface grime and makeup, including long-lasting and waterproof eye makeup, without disturbing skin's moisture content. Continued use rebalances skin, bringing back a healthy and vibrant glow marked with a dramatic improvement in suppleness and elasticity.
Special Deals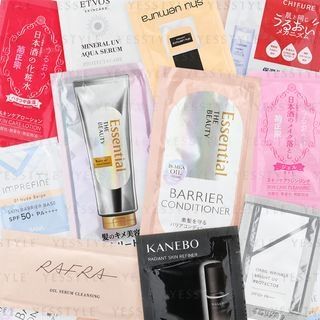 Free Beauty sample
Get a free beauty sample with any
Beauty purchase
worth US$59 and up. Buy more, get more!
Sample is randomly selected and subject to availability.
See all special offers at YesStyle.com
Additional Product Information and Images
BIODERMA innovation, the patented Aquagenium® biological complex stimulates the skin's cellular capabilities, re-training it to generate in depth, and to lock in on the surface, the moisture essential for its balance.
Gently cleansed, rebalanced and durably hydrated, the skin regains comfort, suppleness and radiance.
An innovative galenic form, Hydrabio Lait is the first cleanser and make-up remover that combines the gentleness of milk and the freshness of water.
Pack Size - 200ml