You have just added the following item to your shopping bag:

You have just saved the following items for later:

Close
Size Information:
Original Size: Accessories - South Korea
One Size (M): Total Length Front 15~20cm, Side 43cm, Rear 70cm

* Reference Head Circumference 57~58cm, Ear Point to Ear Point Length 32.5cm, Forehead to Nape Point Length 34cm
"One Size" measurements may be different depending on brand. Please refer to the product measurements to confirm if this "One Size" product fits you.
Material & Care Information
Material:
"Prima-H" Heat Friendly Synthetic Material
* 120°C up to 130°C Heat Recommended. No Dye. No Perm.
Color:
Natural Black, Natural Brown, Hush Brown Bleach
Wash care:
Hand Wash Only
More Information
Catalog No.:
1024702895
Made in:
South Korea
Special Deals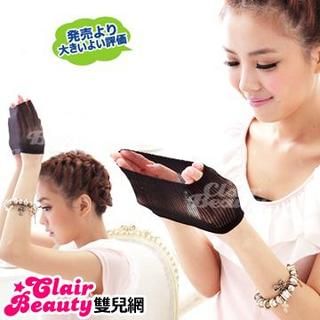 Get a wig cap for free!
Buy a full wig and get a
wig cap
for free!
Free gift subject to availability.
See all special offers at YesStyle.com
About GABALNARA
Launched in 2005, GABALNARA is brand founder Lim Jung Han's answer to the lack of quality wigs available in South Korea. All GABALNARA wigs, accessories and hair pieces are designed in-house by Hah Jae Hyun and Ock Hye Mi using research data based on head circumferences of Asians. The brand aims to provide a wider selection of finely made wigs and hair pieces in different colors and styles proudly made in South Korea.
Learn more about GABALNARA
Collapse
Browse More GABALNARA Sizes
Additional Product Information and Images
Notes:
Images are for reference only. Colors on your computer monitor may differ slightly from actual product colors depending on your monitor settings.
Click to view buying options