You have just added the following item to your shopping bag:

You have just saved the following items for later:

Close
Editor's Note
Gel-type moisturizing cream rejuvenates skin with a steady stream of fresh oxygen, protecting skin from the harmful and drying effects of pollution and stress. Refreshing water-based formula creates a moisture barrier that prevents water loss and keeps skin hydrated for hours. After cleansing and toning, smooth on cream all over face and neck.
Special Deals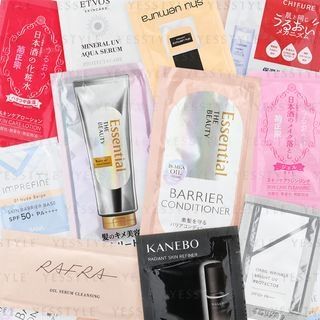 Free Beauty sample
Get a free beauty sample with any
Beauty purchase
worth US$59 and up. Buy more, get more!
Sample is randomly selected and subject to availability.
See all special offers at YesStyle.com
Additional Product Information and Images
This is the cream that sustains the moist feeling by energizing the skin through the alleviation of the dryness of the skin, exposed to hazardous environment.
This is ideal for the skin that is not very dry, but that has to maintain sense of mositure for a long time.
Pack Size - 50ml