Professional Make Up Brush (Powder Brush) #SB05
You have just added the following item to your shopping bag:

You have just saved the following items for later:

Close
Special Deals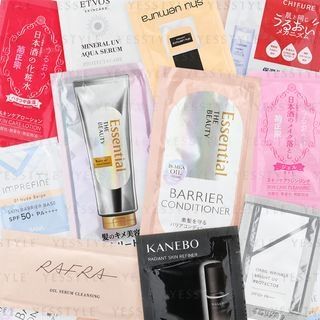 Free Beauty sample
Get a free beauty sample with any
Beauty purchase
worth US$59 and up. Buy more, get more!
Sample is randomly selected and subject to availability.
See all special offers at YesStyle.com
Additional Product Information and Images
All purpose for blush or face powder. This brush is particularly good for blush application. The fibers are soft and form a full, rounded shape. Callas professional brushes are assembled using the finest quality materials
Care tips: Always keep your brushes clean. Use soap and warm water to clean. Place on flat surface and let dry.
Pack Size - 1 pc