You have just added the following item to your shopping bag:

You have just saved the following items for later:

Close
Editor's Note
A buttery soft makeup remover that is gentle on the skin, yet potent on makeup and surface grime. The relaxing lavender scent soothes the senses as it calms skin. Using a small amount of the cream, rub all over face using circular, massaging motions. Lightly massage face for thirty seconds until dirt and makeup is emulsified, afterwards, thoroughly rinse off with water and pat dry.
Special Deals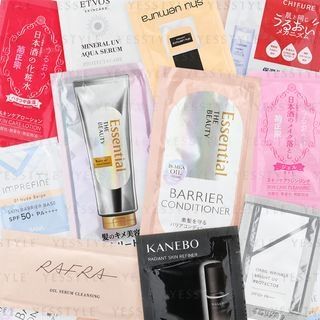 Free Beauty sample
Get a free beauty sample with any
Beauty purchase
worth US$59 and up. Buy more, get more!
Sample is randomly selected and subject to availability.
See all special offers at YesStyle.com
Additional Product Information and Images
Rub the cream in circular motions around the face to wipe away all the dirt and makeup easily
Your face feels incredibly smooth and just like a baby's bum
The fragrance is light and soothing
With Lavender scent
Pack Size - 150g