Gucci By Gucci Eau De Parfum Spray
You have just added the following item to your shopping bag:

You have just saved the following items for later:

Close
Special Deals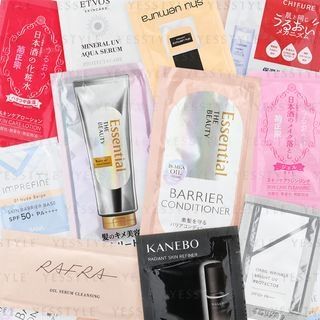 Free Beauty sample
Get a free beauty sample with any
Beauty purchase
worth US$59 and up. Buy more, get more!
Sample is randomly selected and subject to availability.
See all special offers at YesStyle.com
About Gucci
Starting out as a saddlery shop in Florence in 1906, in a century's time Gucci has become one of the most coveted brands in the world with a wide range of luxury product lines, including leather fashions, shoes, clothing, jewelry, and watches. Today, Gucci is a status symbol, offering high-fashion modern designs for men and women. Using the same principles applied to its fashion lines - innovation, quality, and detail - Gucci created an equally luxurious perfume collection. Ranging from sultry and sensual to sweet and sugary, Gucci fragrances blend contemporary chic with classic scents.
Learn more about Gucci
Collapse
Additional Product Information and Images
A floral chypre fragrance for contemporary woman
Sweet yet mellow and sultry
Fruity opening of exotic guava
Beautiful Haitian Tiare flower in the heart
Patchouli, musk and honey in the base
Pack Size - 30ml/1oz