You have just added the following item to your shopping bag:

You have just saved the following items for later:

Close
Special Deals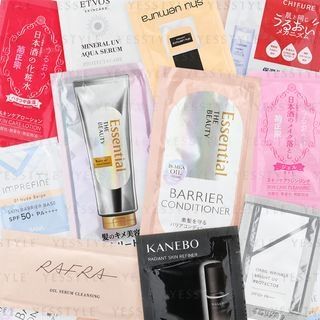 Free Beauty sample
Get a free beauty sample with any
Beauty purchase
worth US$59 and up. Buy more, get more!
Sample is randomly selected and subject to availability.
See all special offers at YesStyle.com
About Giorgio Armani
A "master of perfection", Giorgio Armani holds an exclusive place in the fashion world with his classic and polished clothing labels. Equally tasteful and unrivalled, his beauty brand Armani Cosmetics offers women premium makeup for immaculate and flawless finishes. The brand's intoxicating and provocative scents are just as well received among men and women. Presented in sleek and sensual packaging, each Armani Cosmetic product is bound to delight the senses.
Learn more about Giorgio Armani
Collapse
Additional Product Information and Images
A calming aftershave balm
Soothing, comforting, lightly scented
Alcohol free
Leaves skin smooth, supple and well protected
Massage over face and neck after shaving
Pack Size - 75ml/2.5oz