212 Splash Eau De Toilette Natural Spray ( 2008 Limited Edition )
You have just added the following item to your shopping bag:

You have just saved the following items for later:

Close
Special Deals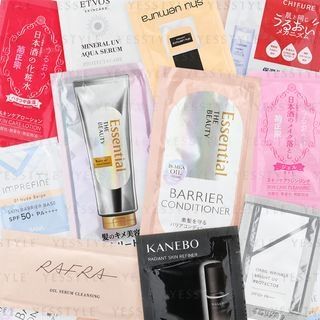 Free Beauty sample
Get a free beauty sample with any
Beauty purchase
worth US$59 and up. Buy more, get more!
Sample is randomly selected and subject to availability.
See all special offers at YesStyle.com
Additional Product Information and Images
A new edition in pinky bottle for modern women
Feels like open a can of refreshing drink
Sparkling, joyful, sensual, feminine
Notes of bergamot, grapefruit, mandarin, peony, jasmine, litchi
Blended with cedarwood, sandalwood, musk
Pack Size - 60ml/2oz