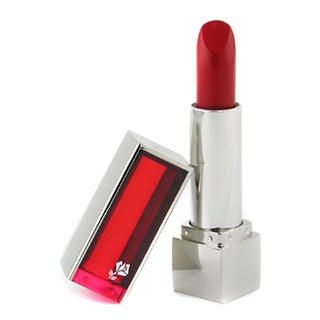 Images are for reference only. Colors on your computer monitor may differ slightly from actual product colors depending on your monitor settings.
You have just added the following item to your shopping bag:

You have just saved the following items for later:

Close
Special Deals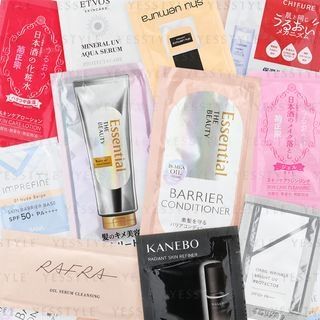 Free Beauty sample
Get a free beauty sample with any
Beauty purchase
worth US$59 and up. Buy more, get more!
Sample is randomly selected and subject to availability.
See all special offers at YesStyle.com
About Lancome
Inspired by delicate, fragrant roses while vacationing in the French countryside, Armand Petitjean launched Lancome with five fragrances in 1935. Lancome soon expanded beyond its perfume line to offer a complete range of skincare and makeup products. In 1936, Nutrix cream was introduced with a formula still unchanged to this day. Lancome's beloved beauty products include concealer, powder, night treatments, sun care products, and mascara.
Learn more about Lancome
Collapse
Additional Product Information and Images
A new range of lipstick that gives vibrant, brilliant color
Offers 4 finishes from shimmers to satin, metallic to cream
Light Maximizer Technology reproduces reflecting prism effect
Combines with 3 fluid, transparent oils that coat the pigments
Allows color to stay fresh and shine with intensity for hours
Leaves a soft, comfortable sensation that dazzle with beauty
Colors Available - No. 06 Rose Nu, No. 07 Rose Nocturne, No. 08 Rose Reflet, No. 11 Rose Nature, No. 12 Rose Nuance, No. 120 Red En Vogue, No. 151 Zeste D'Orange, No. 156 Rouge Delicious, No. 159 Velours de Grenat, No. 166 Rouge Santal, No. 169 Rouge Santal, No. 171 Soie De Peche, No. 172, No. 173 L'Or Rouge, No. 174 Rouge Ambre, No. 270 Ambre Cuir, No. 271 Acajou Cuivre, No. 272 Cream Soir, No. 273 Brun 18 Carats, No. 277 Beige Or, No. 308 Rose Titane, No. 353 Rosy Cosy, No. 355 Honey Rose, No. 357 Flamingo Rose, No. 390 Rose Cashmere, No. 392 Prune Amethyste, No. 393 Violet Platinum, No. 47 Rouge Rayonnant, No. 66 Orange Sacre, No. 76 Brun Sepia, No. 77 Brun Morderne, No. 78 Brun Fresque, No. 79 Beige Esquisse, Port Glaze, No. 028 Pink Comedy, No. 066 Diorama, No. 155 Pink Movie, No. 236 Pink Comedy, No. 256 Pink Flash, No. 264 Hollywood Pink, No. 277 Paparazzi Pink, No. 296 Box Office Beige, No. 312 Brown Flashback, No. 327 Coral Muse, No. 334 Amber Camera, No. 357 Gala Pink, No. 365 Vip Pink, No. 386 Fascinating Mauve, No. 395 Festival Beige, No. 413 Brown Award, No. 434 Interview Pink, No. 438 7th Art Pink, No. 446 Pink Actress, No. 447 Mauve Hero, No. 463 All Star Pink, No. 471 Pink Autograph, No. 485 Selection Mauve, No. 523 Pink Preview, No. 526 Action Red, No. 538 Full Screen Mauve, No. 555 Dolce Vita Pink, No. 565 Diorlywood Pink, No. 568 Pink Scene, No. 572 Evening Pink, No. 631 Pink Fiction, No. 648 Stage Red, No. 657 Brown Close-Up, No. 717 Brown Image, No. 721 Red Icon, No. 752 Red Premiere, No. 759 Prize Pink, No. 766 Star Fuchsia, No. 871 Granville Pink, No. 880 Devilish Pink, No. 976 Plum Plot, No. 999 Celebrity Red
Pack Size - 4.2ml/0.14oz