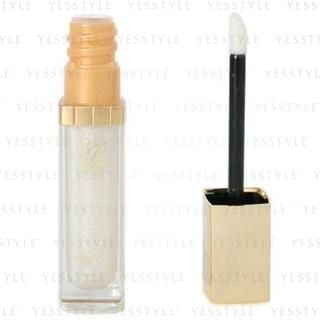 Images are for reference only. Colors on your computer monitor may differ slightly from actual product colors depending on your monitor settings.
You have just added the following item to your shopping bag:

You have just saved the following items for later:

Close
Special Deals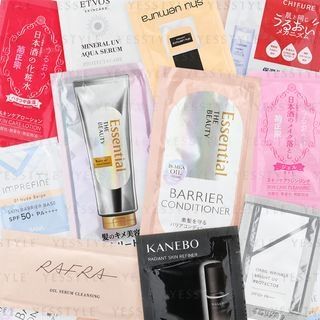 Free Beauty sample
Get a free beauty sample with any
Beauty purchase
worth US$59 and up. Buy more, get more!
Sample is randomly selected and subject to availability.
See all special offers at YesStyle.com
About Estee Lauder
Estee Lauder founded her own company in 1946 armed with only four products: Super Rich All-Purpose Creme, Creme Pack, Cleansing Oil, and Skin Lotion. With a desire to bring out the beauty in every woman and an unshakeable belief that all great things begin with a vision, Lauder pioneered the gift-with-purchase marketing technique and quickly developed her company into an international giant. Today, the Estee Lauder Company has a reputation for high quality and unsurpassed service. Their collections of skincare products, makeup, and fragrances exemplify the best that art and science can achieve.
Learn more about Estee Lauder
Collapse
Additional Product Information and Images
An ultra lustrous gloss that lavishes your lips
Unique formula glides onto lips for sheer, daring shine
Cool, crystalline shades dazzle with dimensional effect
Delivers intensely vibrant, full-volume color
Dermatologist tested
Colors Available - 25 Praline, 301 Fizz, 302 Frosty Blast, 303 Ginger Fizz, 304 Lemon Pop, 304 Sweet Pea, 305 Berry Fizz, 307 Raspberry Pop, 308 Cherry Blast, 309 Candy, 310 Clear Flash, 311 Rainbow Prism, 314 Psychedelic, 317 Silver Sparkle, 318 Gold Sparkle, 321 Glacial Pink, 322 Frosty Pink, 323 Glacial Beige, 324 Frosty Beige, 325 Praline 9K81-25, 325 White Chocolate, 326 Marzipan, 327 Rose Sugar, 328 Cocoa Sugar, 330 Starbright, 331 Moon Star, 332 Star Citrus, 333 Starlight Candy, 335 Star Baby, 336 Starlight Kiss, 337 Twilight Light, 338 Satin Pink, 339 Satin Nude, 340 Satin Bow, 341 Satin Orchid, 342 Dragon Fruit, 343 Pink Nectar, 344 Orange Nectar, 345 Plum Nectar, 346 Evelyn Pink, 347 Platinum Rose, 348 Plum Wine, 349 Golden Nude, 360 Goldlight, 361 Twilight, 362 Firelight, 363 Pink Light, 364 Violetlight, 365 Copperlight
Pack Size - 6ml/0.2oz