Garden Of Star - La Rose Angel Eau De Parfum Refillable Spray
You have just added the following item to your shopping bag:

You have just saved the following items for later:

Close
Editor's Note
Garden of Star- La Rose Angel is part of the delightful range inspired by the much loved Angel. A floral version of the more gourmand and foodie Angel, Garden of Star- La Rose Angel is an interesting bouquet of sweet roses and scrumptious chocolate. An inspired blend of Rose, Citrus Cocktail, Oriental Notes, Patchouli and Floral Notes, the rose angel leaves its own distinct mark with every splash.
Special Deals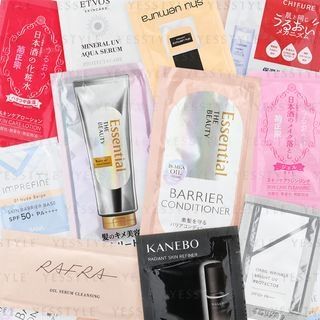 Free Beauty sample
Get a free beauty sample with any
Beauty purchase
worth US$59 and up. Buy more, get more!
Sample is randomly selected and subject to availability.
See all special offers at YesStyle.com
Additional Product Information and Images
Garden Of Star - La Rose Angel Eau De Parfum Refillable Spray
Pack Size - 25ml/0.8oz