You have just added the following item to your shopping bag:

You have just saved the following items for later:

Close
Special Deals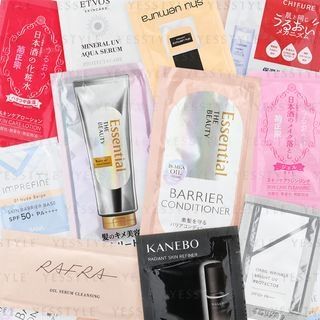 Free Beauty sample
Get a free beauty sample with any
Beauty purchase
worth US$59 and up. Buy more, get more!
Sample is randomly selected and subject to availability.
See all special offers at YesStyle.com
Additional Product Information and Images
A luxurious soap contains of natural essential oils that moisturize skin of body
Light scented, cleanse gently that leaves skin fresh & supple
Moisturizes & leaves body with the exclusive fragrance
Follows with body lotion or cream

Pack Size - 100g x 2