Addict Moisturizing Perfumed Shower Gel
You have just added the following item to your shopping bag:

You have just saved the following items for later:

Close
Special Deals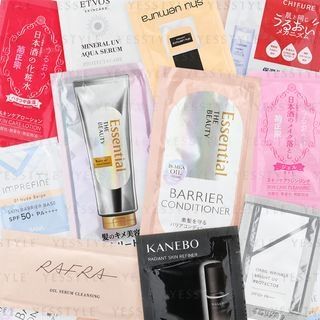 Free Beauty sample
Get a free beauty sample with any
Beauty purchase
worth US$59 and up. Buy more, get more!
Sample is randomly selected and subject to availability.
See all special offers at YesStyle.com
About Christian Dior
From runway-inspired cosmetics to luxe quality skincare and sensual fragrances, Christian Dior has excited the world with a magical mix of fashion designs and beauty products. Christian Dior introduced their first perfume, Miss Dior, in 1947. The skincare and makeup lines were launched later in 1955. In the past 60 years, the brand has maintained a high reputation for amazing formulas and advanced skincare technologies. The re-contouring, long-wearing lipsticks are hailed as Dior's seductive signature.
Learn more about Christian Dior
Collapse
Additional Product Information and Images
A luxurious moisturizing body wash
A unique property to lock the natural moisture contact of your skin
Gently cleanses and hydrates the natural skin
Leaves skin completely soft and clean
Feels clean and fresh after use
Pack Size - 200ml/6.8oz